Ellijay, GA
Thank you for checking out Shane's Rib Shack in Ellijay, GA. Our family-friendly restaurant is know for our delicious, slow-smoked BBQ Pork and Chicken. We also have a great selection of baby back ribs, chicken tenders, side dishes and desserts. And don't forget to try Shane's secret recipe barbecue sauce! Our Elijay location also provides to-go ordering, party platters and full-service barbecue catering.
---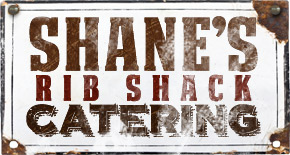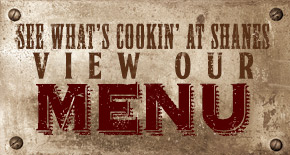 ---
Craving BBQ? Place a To-Go Order!
For our customers that are always on the go, Shane's Rib Shack in Ellijay, GA provides quick and convenient to-go ordering and pick-up. All you have to do is take a look at our location's menu and choose from our delicious barbecue entrees and side dishes. Don't forget to pick out a dessert too! Call in your order to us and our staff will have your favorite barbecue waiting for you, hot and fresh, when you get here to pick it up.
Party Platters, Box Lunches &
Catering
You guessed it! Shane's Rib Shack is the perfect choice to cater your next event or party. Our Ellijay location has a dedicated catering specialist who is trained to help you plan a delicious barbecue menu for your next event based on your budget and your needs! To get started, fill out our online catering inquiry form and your local catering specialist will contact you shortly.
How Did We Do? Leave a Review!
We love to hear from our customers! If you think we did a great job, then log in to Google+ and leave a review for Shane's Rib Shack in Ellijay. If you have any suggestions for improvement, please send Shane's Rib Shack a message directly and let us know.
---