Franchising
Do you love BBQ?
Do you love to take care of people?
Are you passionate about supporting your community?
If yes, then this is Why You Should Become a Shane's Rib Shack Franchisee: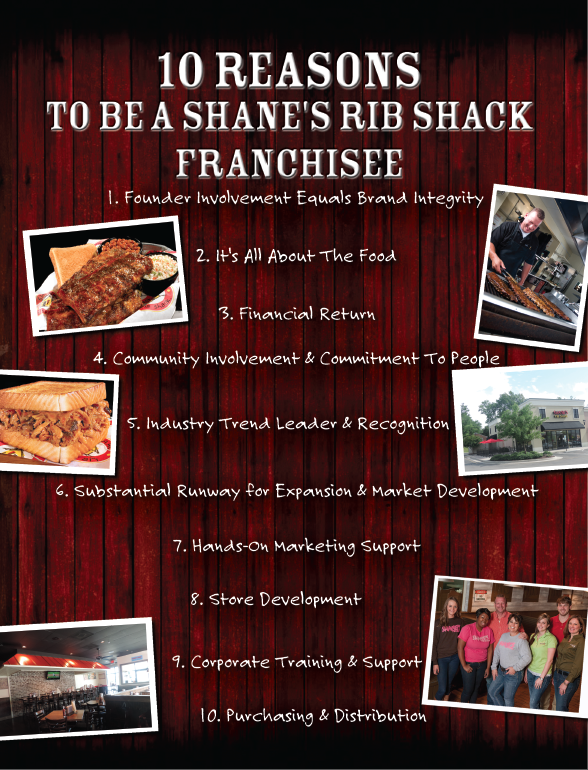 Choosing our Shane's Rib Shack Franchisees involves a very selective process. It takes a special person to own and operate a Shane's Rib Shack. You have to love what you do and exhibit a passion for serving great BBQ and taking care of people. Our operators are committed full-time and play a key role in restaurant operations and local community involvement!
Submit a Franchise Application Today!
Want to speak with our Sales Team directly?
Suzanne Adams
Phone: 1-866-963-0345
Email: sales@shanesribshack.com