Shane's Big Bites Contest
#ShanesBigBites
2017 Photo Contest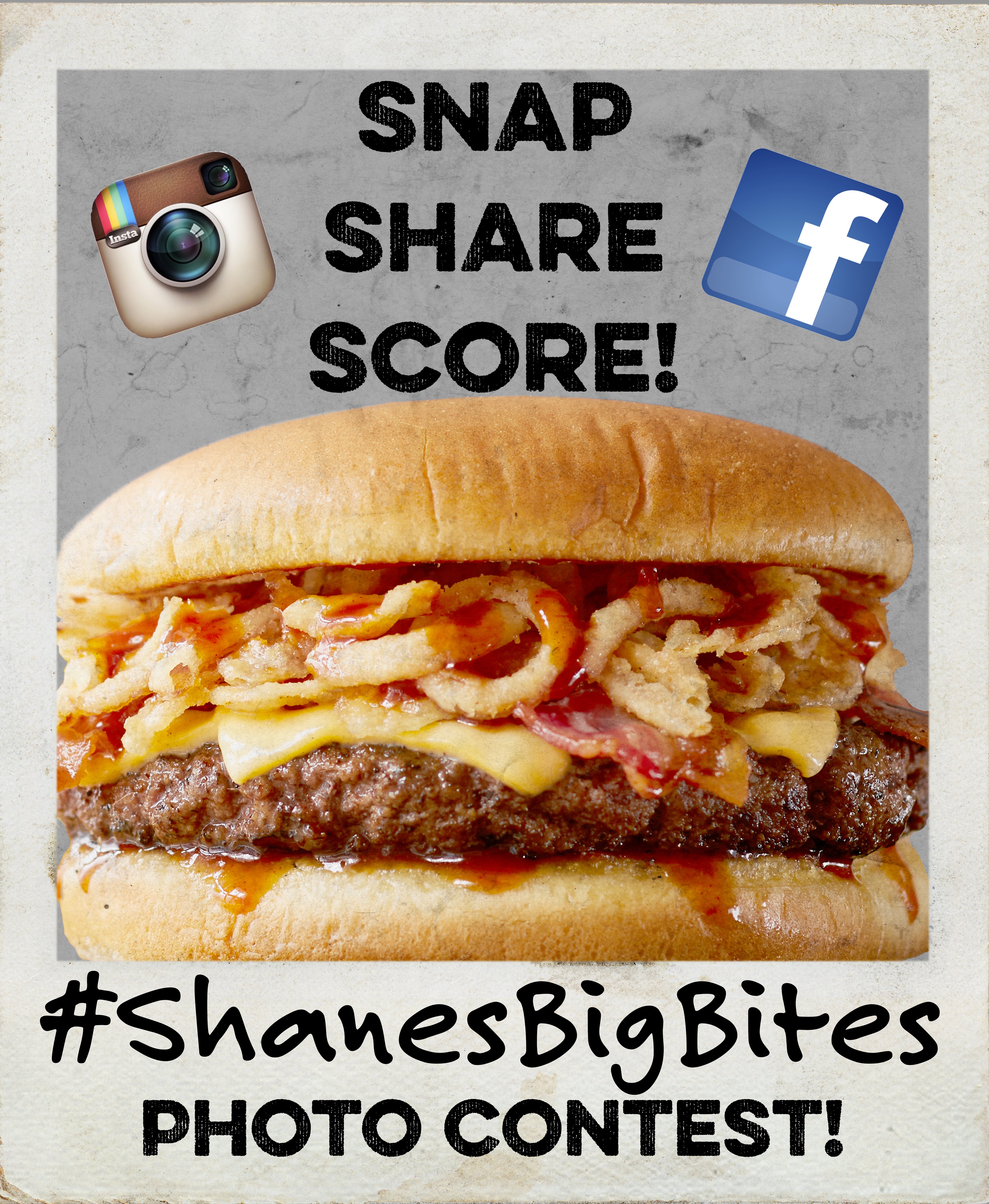 Win Cash Prizes During the Month of August and be Featured on Our Official Facebook and Instagram Pages!
Follow the steps below, it's as easy as 1, 2, 3!
1. Snap: Customers SNAP a photo of yourself or someone you are with, taking a Big Bite of any Shane's Burger!
2. Share: 'LIKE' the Shane's Rib Shack Official page on Facebook (https://www.facebook.com/shanesribshack/) or 'FOLLOW' us on Instagram (https://www.instagram.com/shanesribshack/). SHARE your photo using the designated hashtag, #ShanesBigBites. Don't forget to tag @ShanesRibShack.
3. Score: Winners of the best BIG Bite Photo Contest will be announced on Friday, September 1, 2017 on Facebook and Instagram.
1st place: $500.00 cash!
2nd place: $250.00 cash!
3rd place: $100.00 cash!
Official Rules: #ShanesBigBites Official Contest Rules