Birmingham - Valleydale Road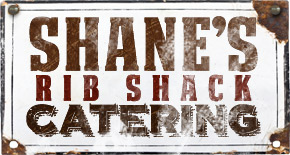 Shane's Rib Shack is the place to go in Birmingham for BBQ, ribs, chicken and more! Our fast casual dining atmosphere is the perfect place to get your fix for BBQ - between our friendly customer service and our secret sauce recipe, we aim to provide the best dining experience in town.
Local Menu
Shane's Rib Shack on Valleydale Road serves a variety of BBQ plates, sandwiches, sides and more. View our menu and head on down to the restaurant or put in a to-go order for game day! We also offer a number of gluten-free and vegetarian options.
BBQ Catering
As a full-service caterer, we offer customizable options for everything from corporate events to weddings. Let us know what you have in mind and we will take care of the rest! Learn more about our catering options in our Birmingham location here.
Loyalty Rewards & Text Offers
Take 10 seconds to sign up for our loyalty program by entering your phone number above, and we will send you the latest deals and coupons. In order for a guest to be eligible for loyalty rewards at our locations - you must be opted in to receive our text messages. Be sure to enter your mobile phone number in-store with each purchase to earn more rewards!