Chopped BBQ Chicken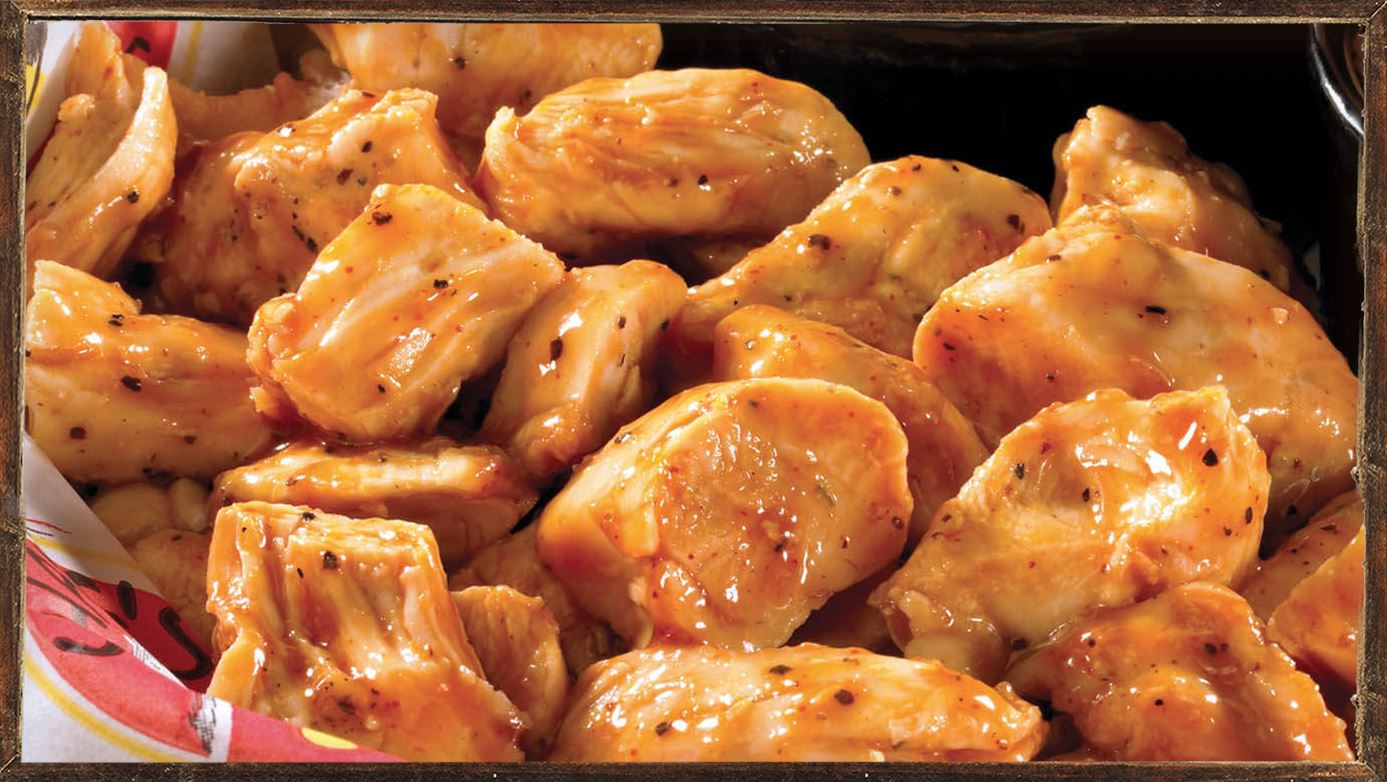 ** PLATES ARE ONLY GLUTEN FREE IF ORDERED WITHOUT THE TEXAS TOAST. PLEASE LET OUR STAFF KNOW IF YOU ARE ORDERING FROM THE GLUTEN FREE MENU.

PLATES INCLUDE 2 SIDES. SEE GLUTEN FREE SIDE OPTIONS.
240-640
Calories
10-12G
Fat
10-96G
Carbs
42.64-55.88G
Protein
Ingredients:
Chicken tenderloin, Shane's Rib-N-Chick Seasoning*, Shane's Seasoning Salt*, Shane's Original BBQ Sauce*, water.
*View Nutrition Guide for more information.