Rib & Chicken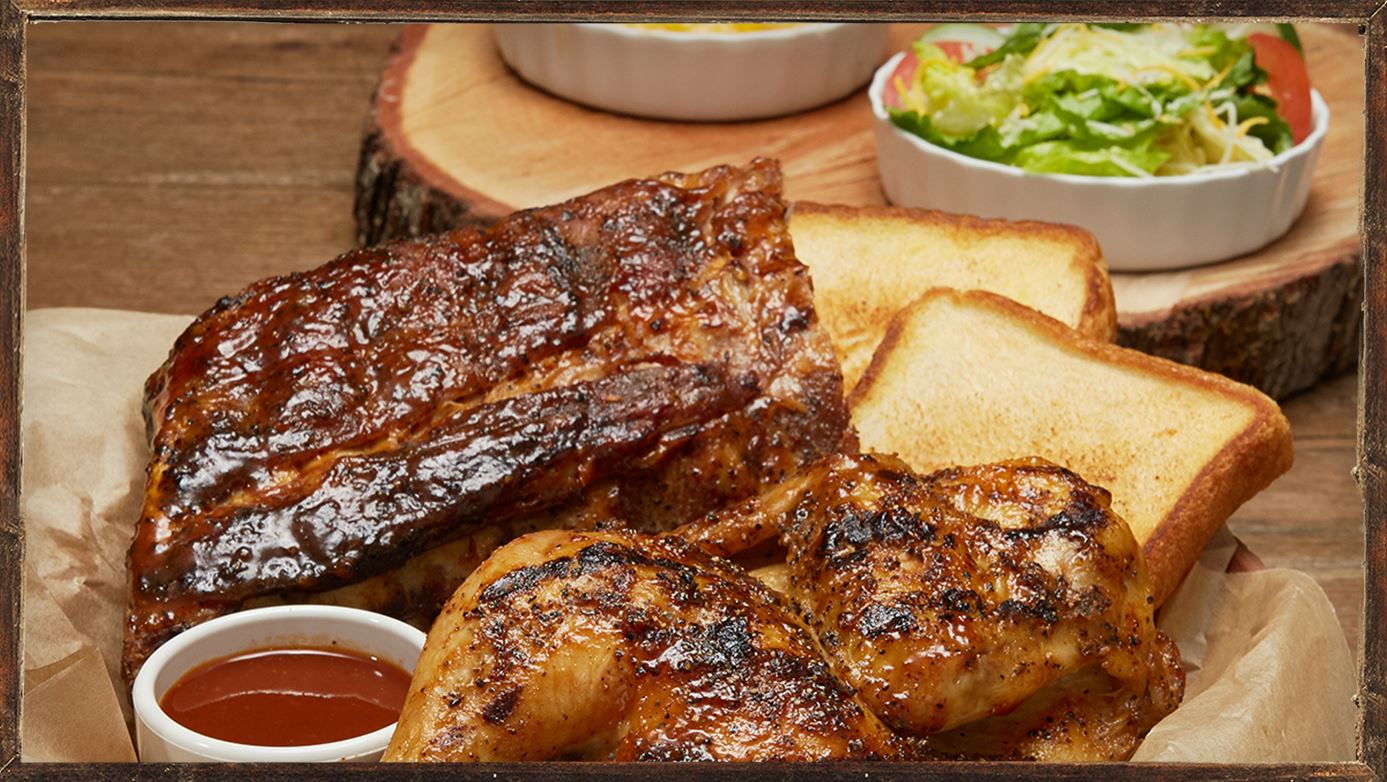 Half Rack of Baby Back Ribs & Smoked Half Chicken

PLATES INCLUDE 2 SIDES & TEXAS TOAST.
2260-3700
Calories
169-260G
Fat
90-234G
Carbs
167-171G
Protein
Ingredients:
Baby back ribs, Shane's Rib-N-Chick Seasoning*, Shane's Original BBQ Sauce*, Bone-in, skin-on half chicken, Shane's Butt Rub Spice Pack*, Texas Toast*, Liquid Margarine*.
Allergens:
Contains soy, wheat. *For more information, please see "Core Ingredients" located in the Nutrition Guide.
*View Nutrition Guide for more information.