It All Started at the Shack
The love of great BBQ and close-knit communities had to be shared.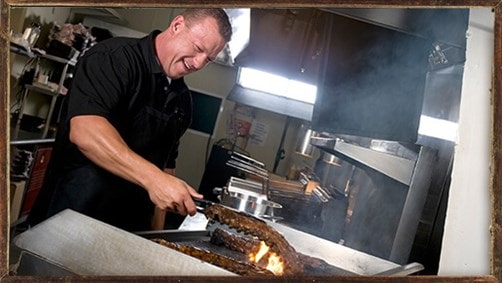 There really is a Shane!
Family. Hard work. Darn-good BBQ. That's what Shane Thompson built his business around. In 2002, Shane ditched his corporate job, tossed his tie and followed a dream with his wife, Stacey. He dusted off his grandfather, Big Dad's, secret BBQ recipe and opened up the very first Shack in McDonough, GA.
It wasn't long before the community noticed how he always gives people more than what they pay for and treats everybody like family.
Oh, and making the best BBQ around helped, too.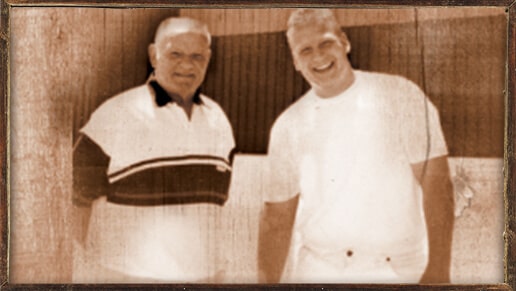 Big Dad's Big Influence
"Do what you love, and do it better than anybody else." That's the advice Shane's grandfather, Big Dad, gave as they were perfecting the family recipes you can still enjoy today.
Dewey "Big Dad" Brown played football for Clemson, served in WWII and settled down with the love of his life, Peggy. They were married for over 60 years, but Big Dad said it "wasn't nearly long enough." Shane spent summers with him until age 14, when he moved in for good to fish, travel and cook.
Through it all, Big Dad said, "You only get a good reputation once, so you better make the most of it." He passed that motto down to Shane, along with his old fly reel and the secret sauce recipe.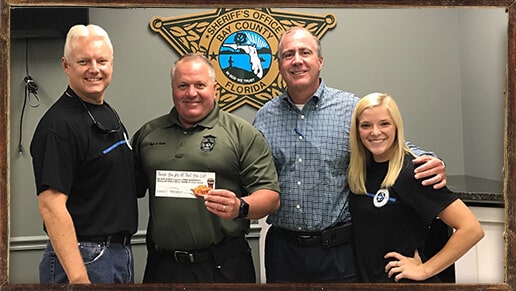 GIVING BACK
The real secret behind great BBQ is a sense of community. Shane and Stacey Thompson understand that supporting our local school, churches, hospitals and businesses keep our communities safe and strong.
That's why, wherever there's a Shane's Rib Shack, there are employees making a positive impact. Whether it's donating food, raising funds for churches, feeding hometown football teams, offering a comfy place for gatherings or rewarding students for good grades, giving back is always our #1 priority.