2017 Military Appreciation Week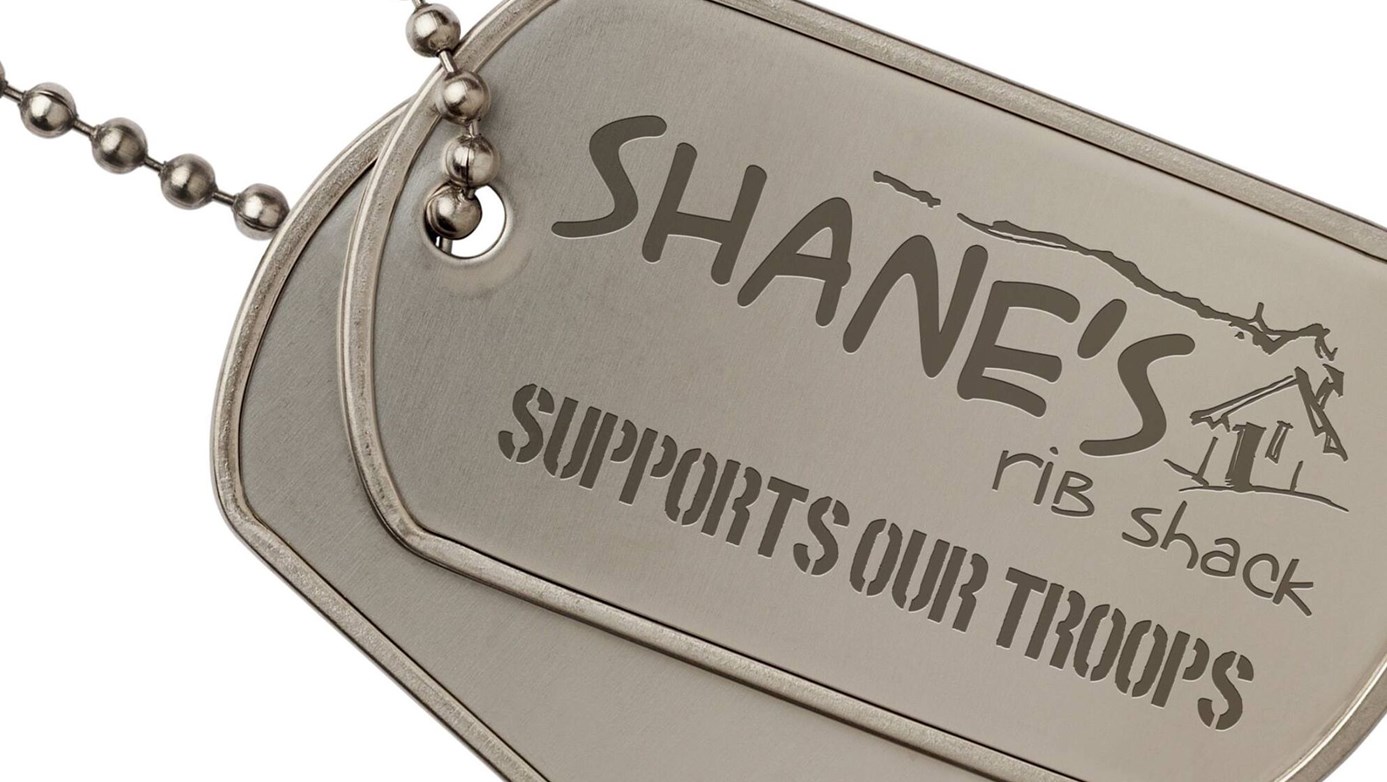 Gratitude is the attitude at Shane's Rib Shack! Founder, Shane Thompson, and his family believe that members of the armed forces have answered a special calling to defend the freedom of our citizens.  Shane's grandfather, fondly referred to as "Big Dad", served in the Military during WWII.  Shane states, "Giving back is and always will be a number one priority every day at Shane's Rib Shack."  
During our recent Military Appreciation initiative, Shane's attempted to do just that, pay tribute to those who have courageously fought for our country. The strength of a soldier comes from the strength of his family and community, that being said, we strive to be more than just a barbecue restaurant, but a community where friends and family can gather to feel supported; local outreach is of the utmost importance at Shane's. 
On Saturday, November 11, 2017, all active and retired military personnel were invited to dine at their local Shane's Rib Shacks to receive a complimentary Big Dad® Sandwich Combo, which included a 20oz. beverage and a delicious southern side.
Shane's also had the privilege of partnering with the Rob Jones Journey, to assist in raising awareness for wounded Veteran charities. Military Veteran, Rob Jones, competed a back-to-back marathon challenge, in which he completed 31 marathons, in 31 days, in 31 major cities!  During one of Rob's marathons, he passed through Atlanta, GA, where our Shane's Rib Shack Crew proudly cheered on this American hero as he conquered all 26 miles. Shack Crew Members ran alongside Rob, carrying our American flag.  In addition to providing complimentary meals for Rob Jones and his team, Shane's also presented the Rob Jones Journey with a $10,000 donation, which will be utilized to provide aid to men and women who've been wounded in battle. For more about the Rob Jones Journey, visit www.robjonesjourney.com
Shane's Rib Shack looks forward to continuing to serve those who have served us, through initiatives such as our Military and Police Appreciation Week, for many years to come. To view more highlights from our 2017 Military Appreciation Week, please visit us on Facebook. https://www.facebook.com/shanesribshack/
#ShanesSalutes our Troops!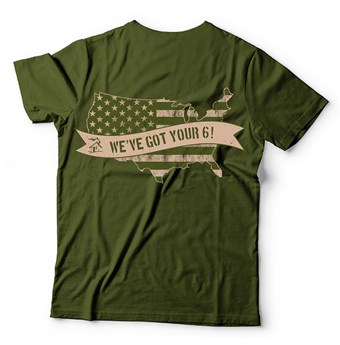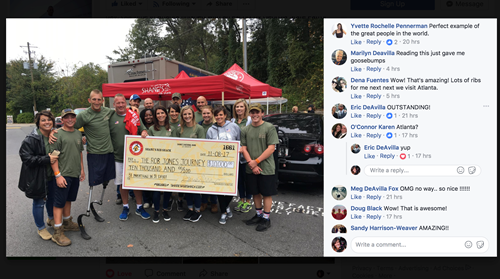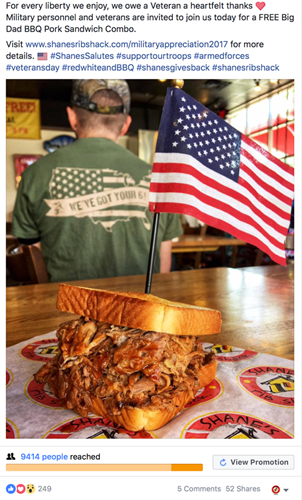 Back to News Updates