August is for Appreciation!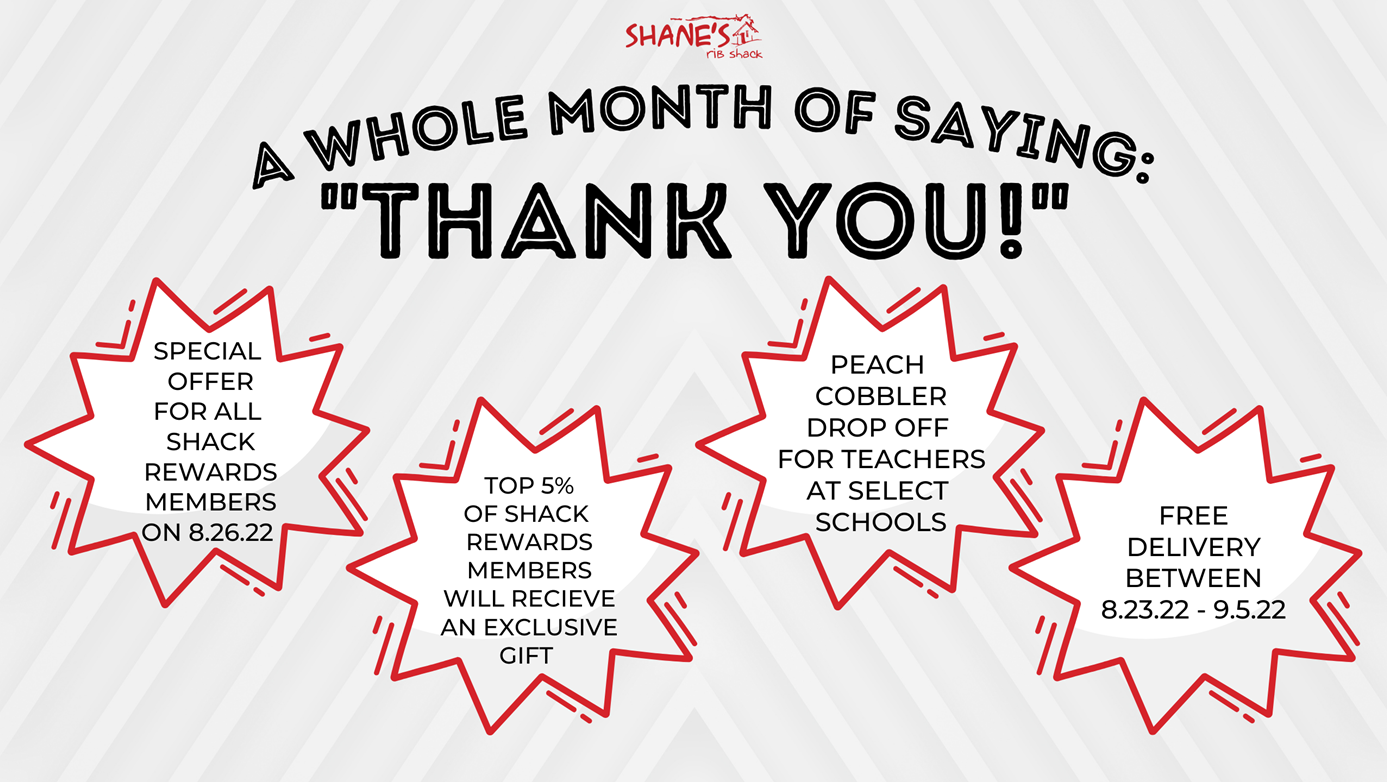 Shane's ❤️'s YOU! 
This August, keep your eyes peeled for the gift YOU'LL receive as a, "Thank You", for your loyalty! 🎁
Make sure to download the Shane's App & sign up for Shack Rewards to enjoy these gifts!📲
What will you get?
Special Offer on 8.26.22
*All Shack Rewards Members Will be able to unlock a special gift!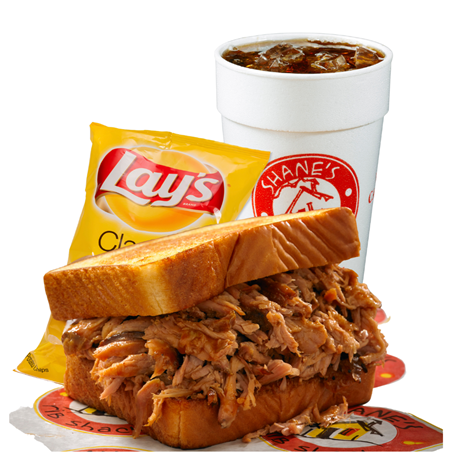 Free Delivery
Starting August 23rd through September 5th, 2022 enjoy free delivery on any order made in-App or Online!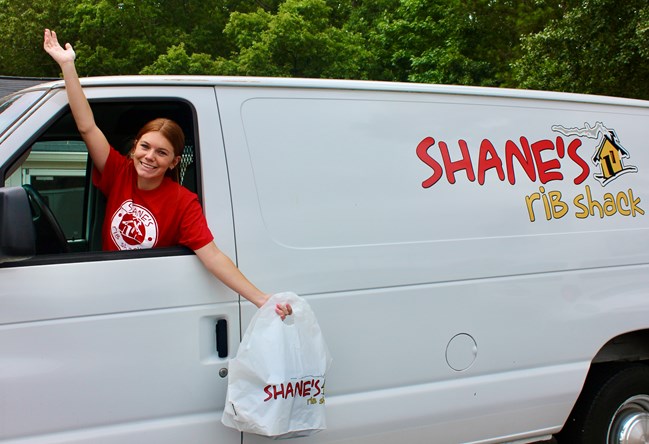 top 5% Shack Rewards Members Offer
Our most avid Shack Rewards Members will be gifted ✨2 ✨ offers!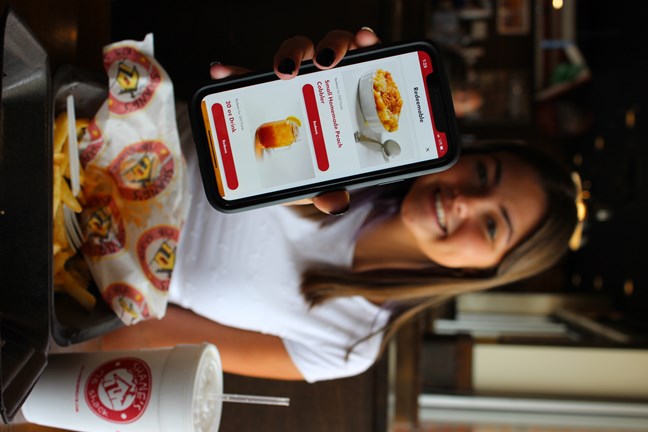 How to sign up for Shack Rewards:

1. Download the Shane's Rib Shack App
or sign up online
at: https://www.shanesribshack.com/rewards/
2.Create your Shack Rewards Account
3. Make sure to opt-in for notifications and texts to receive your exclusive offers!
Back to News Updates