Benefit Gala for local hero, Officer Matt Cooper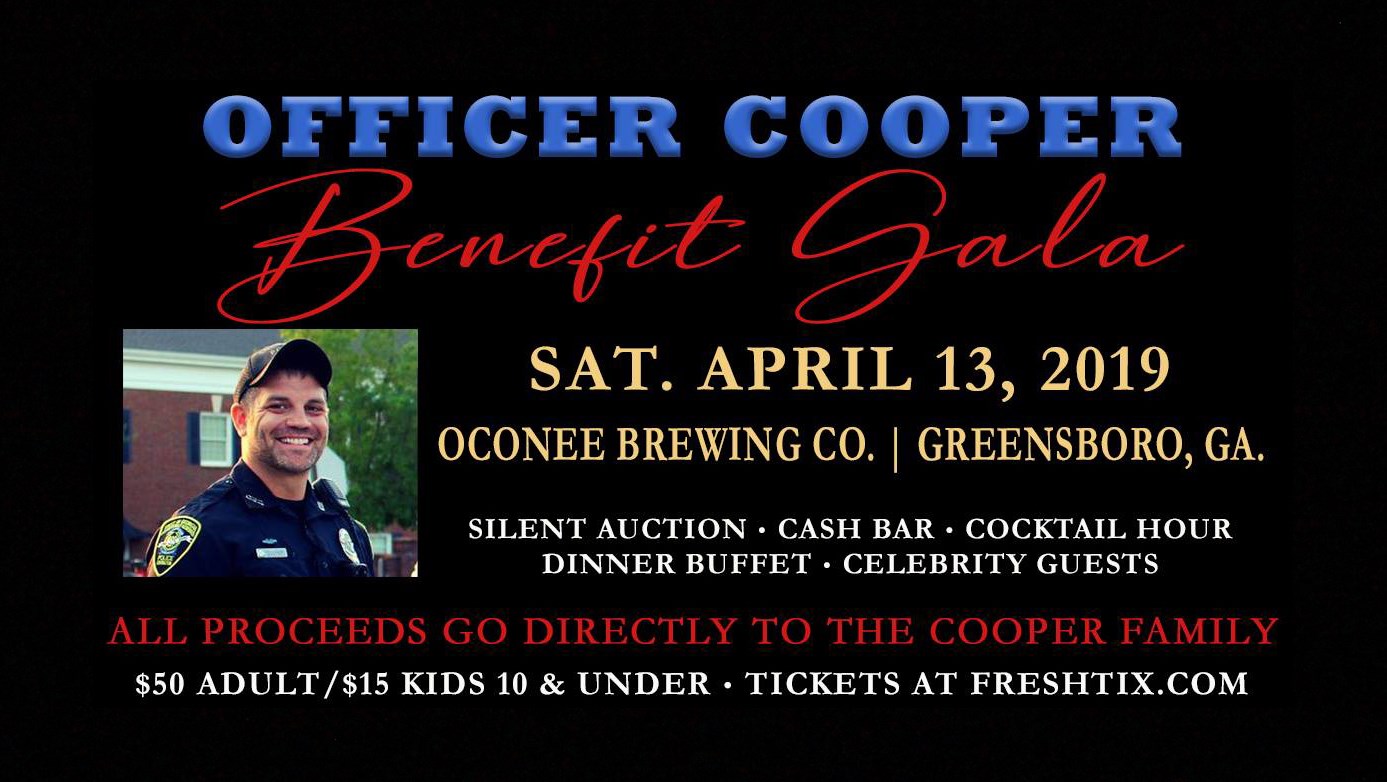 In September of 2018, Matt Cooper, a beloved City of Covington Police Officer, was shot and injured in the line of duty, perusing a suspect. Seven months later, Officer Cooper is on the road to recovery and making tremendous progress. Matt Cooper is not only a brave law enforcement officer, but an Army veteran, loving husband and father.  
Saturday, April 13, 2019 at 5:00PM there will be a Benefit Gala, located at Oconee Brewing Company in Greensboro, GA to support the Cooper family.  All proceeds from the Benefit Gala will go to assist in covering the medical expenses incurred during Officer Cooper's journey of healing.
The Benefit Gala will be a night filled with live entertainment, a celebrity meet-and-greet, cocktail hour, silent auction, and dinner donated from Shane's Rib Shack by Shane Thompson and his family. We look forward to feeding all 500 attendees and assisting in making this a special evening.
As a community, let us band together to help those, who help us. If you are unable to attend the upcoming Benefit Gala for Officer Cooper, please visit the Facebook Event and silent auction link.  Our Shane's family thanks Officer Cooper for his dedicated service and commitment to the safety of our citizens. #148Strong #PrayForCooper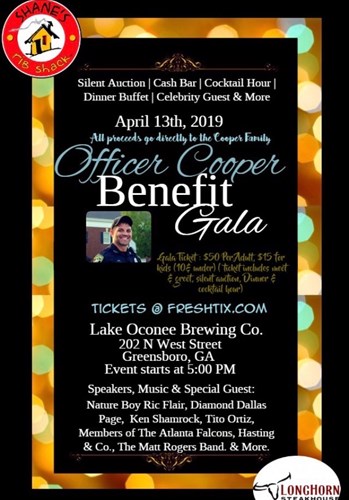 Back to News Updates