Gulf Coast State College Alumni Association Thanks Shane's Rib Shack PCB!
Chris and Dana Gerkin, owners of Shane's Rib Shack in Panama City Beach, were recently presented with a special appreciation award given by the Alumni Advisory Council Chair and Vice Chair at GCSC for the fundraising that they participated in all throughout the year. Shane's Rib Shack PCB hosted the 2nd Thursday of the Month Fundraiser to benefit the GCSC Alumni Association.  Proceeds from the fundraiser helped in funding the GCSC Alumni Legacy Scholarship, the GCSC Advanced Technology Center's Pathways to the Future Campaign and the Rosenwald Junior College Center for Social Change & Inclusion Project at Gulf Coast State College!!  
 Thank you Chris and Dana for all of the time and hard work that you put into supporting and giving back to your community, and for representing the principles that Shane's Rib Shack values most!!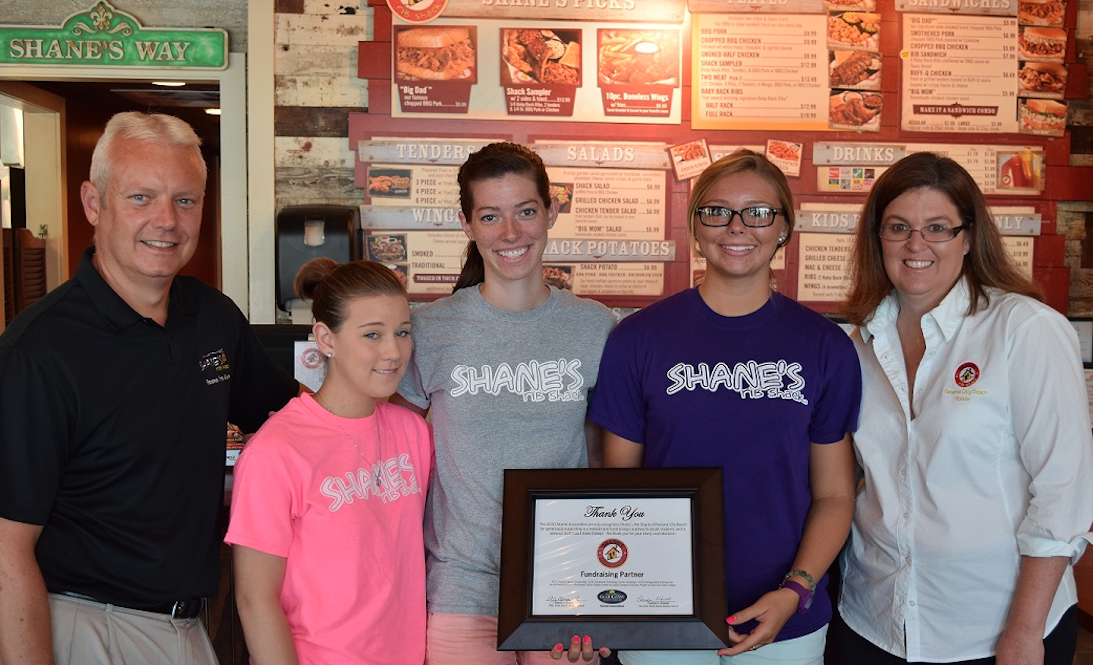 Back to News Updates