Our Giving Philosophy: Drizzle Kindness like BBQ Sauce!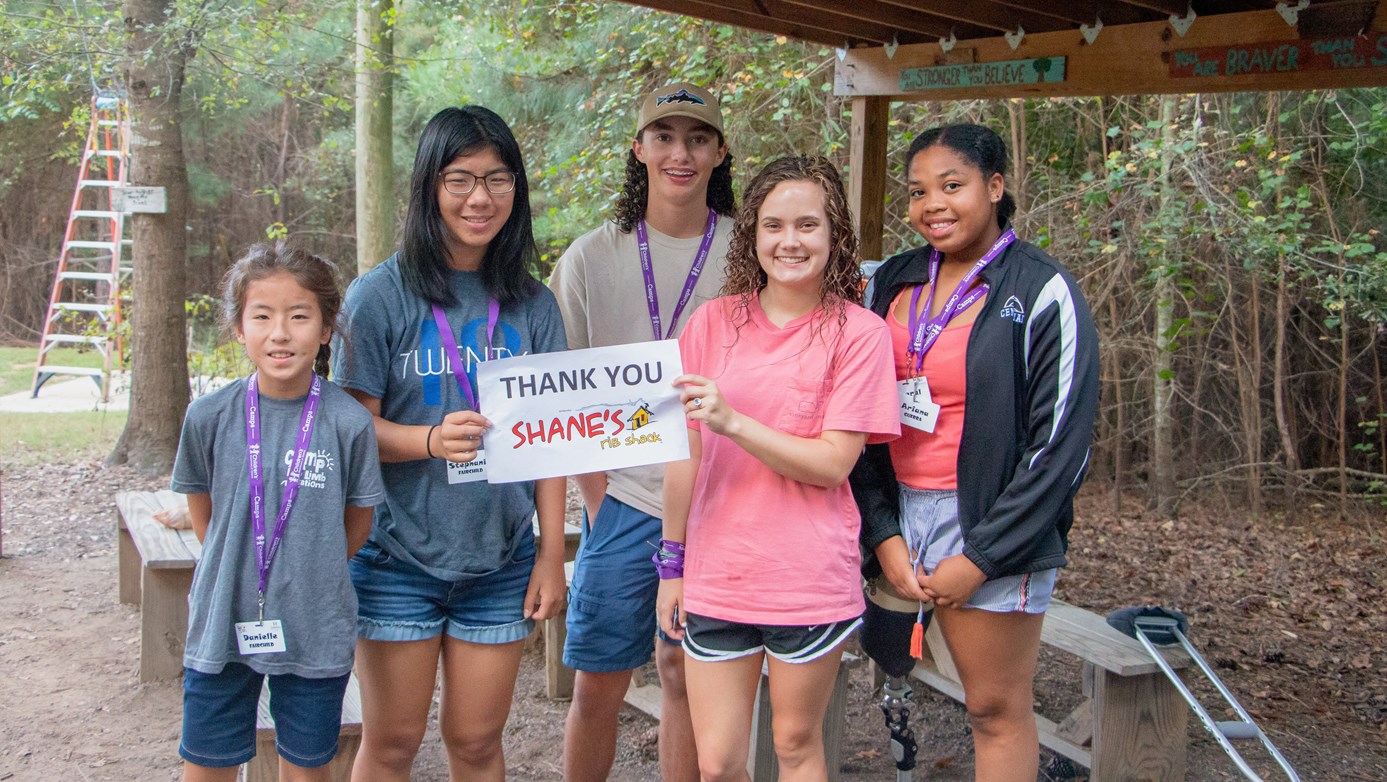 Not only do we love serving guests within the four walls of our restaurants, but we are passionate about serving our neighbors and local communities. Founder & CEO, Shane Thompson, strongly believes that, the real secret behind great BBQ is a sense of community.
At Shane's Rib Shack, we strive to make a positive impact on those around us. We also feel it is imperative to invest in our youth, as they are the future. Last year, on November 28th, during #GivingTuesday, Shane's Rib Shack partnered with Camp Twin Lakes and offered to make a match donation.  The $1,000.00 we donated sponsored two campers (see photo above).
For National Day of Giving 2018, Shane's Rib Shack plans to host a social media photo contest to support Camp Twin Lakes. To learn how you can participate in the photo contest to help raise funds and awareness for Camp Twin Lakes, follow our Official Shane's Rib Shack Facebook Page.
Camp Twin Lakes provides year-round camp experiences for children with serious illnesses, disabilities, and life challenges. The dedicated volunteers and staff of Camp Twin Lakes assists children to overcome obstacles, build confidence, and fully experience the joys of childhood. We are proud to have had the opportunity to partner with such an incredible organization. To learn more about Camp Twin Lakes or to make a donation, please visit: http://camptwinlakes.org.
Back to News Updates