Redeem Your Wait & Win Scratch Off Prize Cards NOW!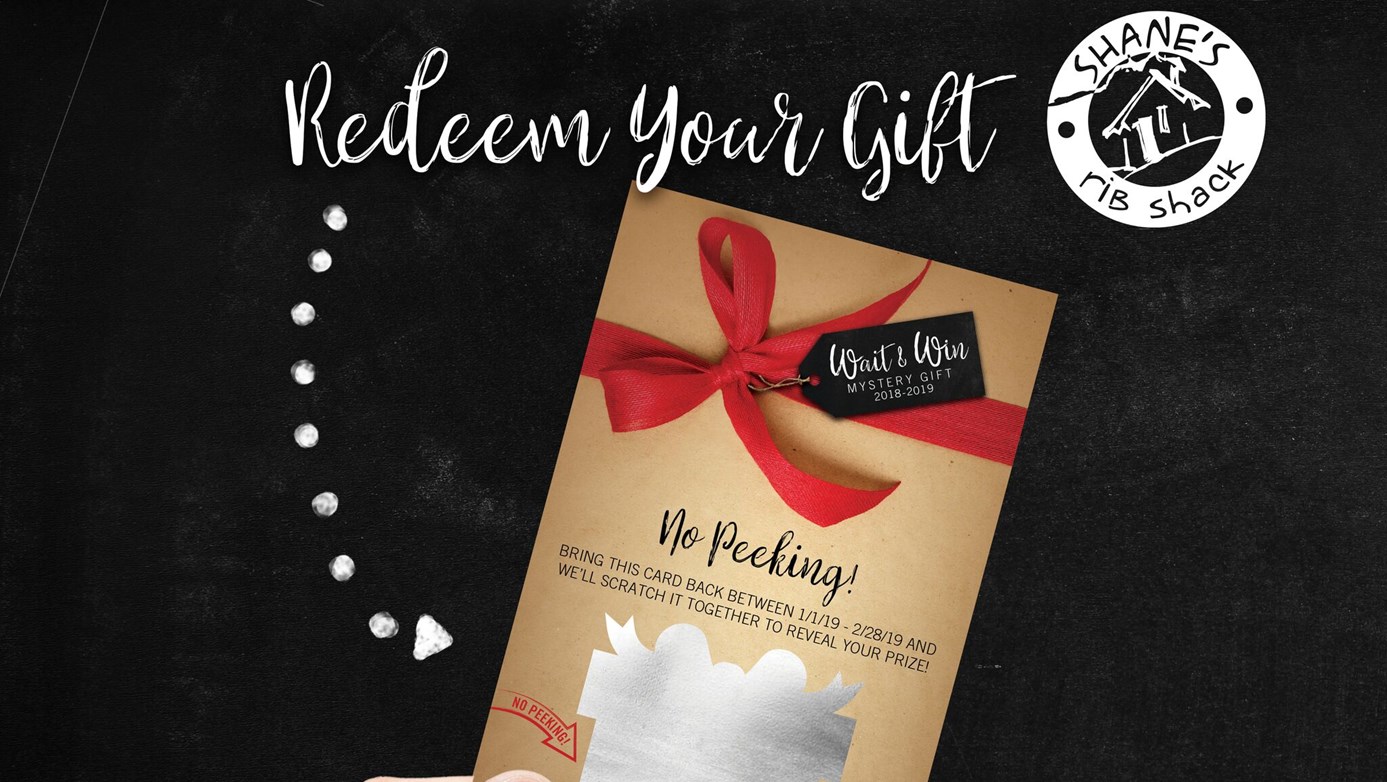 The Wait is finally over! Return to your local Shane's Rib Shack to redeem your Wait & Win Scratch Off Prize Card now through February 28th, 2019. 
Each Wait & Win Scratch Off Card contains a winning prize, such as, a FREE menu item, bottle of BBQ Sauce, or even a Shane's Rib Shack gift card!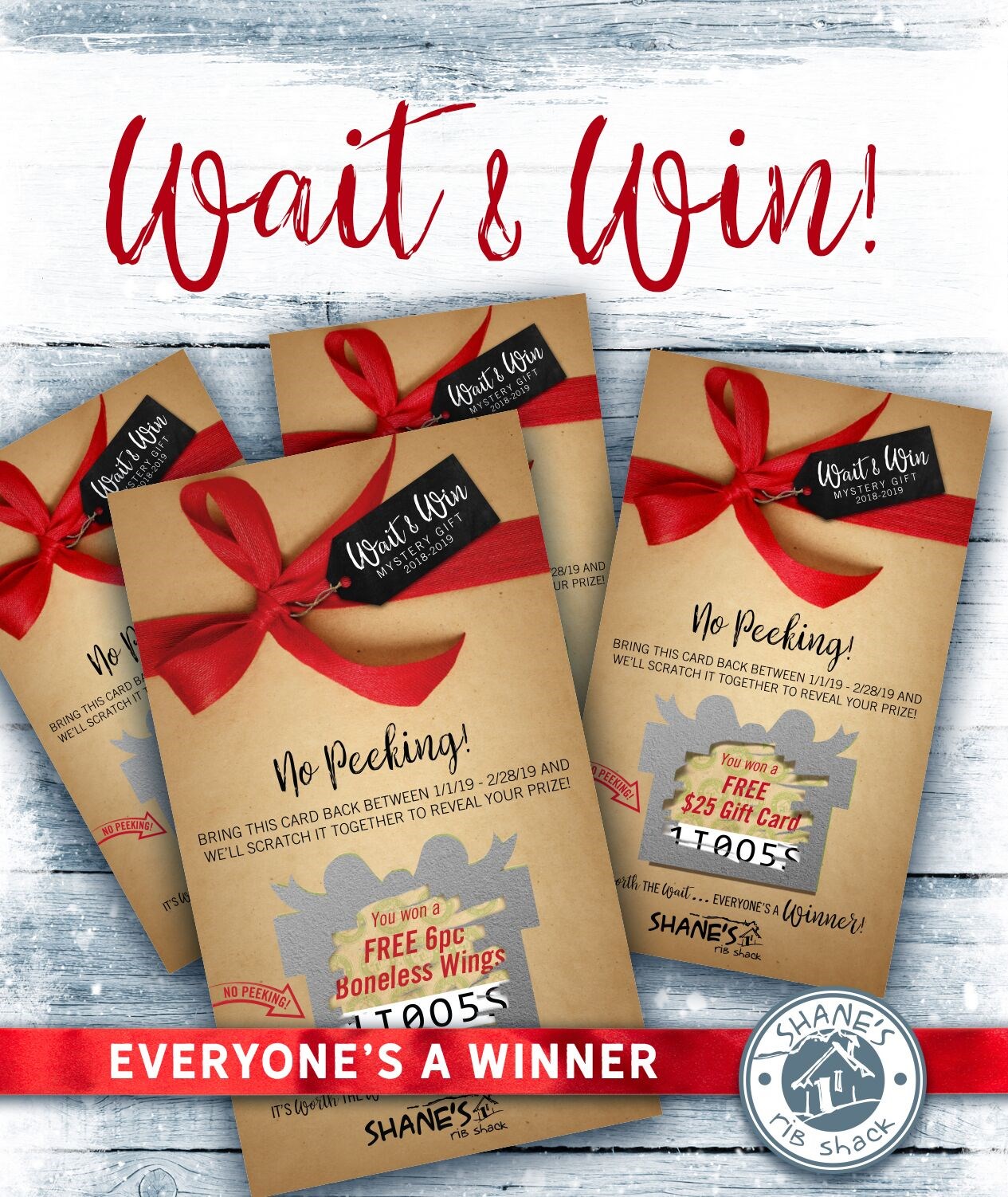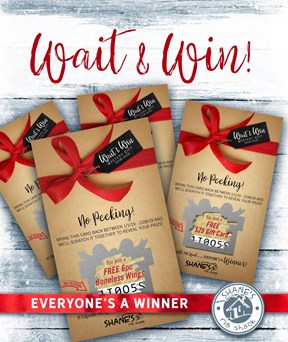 Upon redeeming your Scratch Off Prize Card(s), you will have the opportunity to enter our Grand Prize Drawing for the brand new, silver Ford F-150 Lariat 4x4 Truck. The winner of the Ford F-150 will be announced during the month of March. Visit your local Shack to enter today!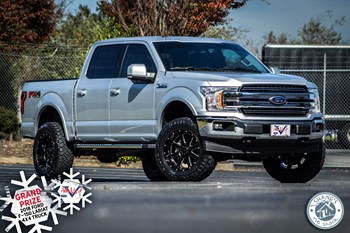 To learn more about Shane's Rib Shack's 9th Annual Holiday Wait & Win, or to preview a copy of the Official Rules, Click Here!
Back to News Updates