Shane's is Making a Difference One Dime At a Time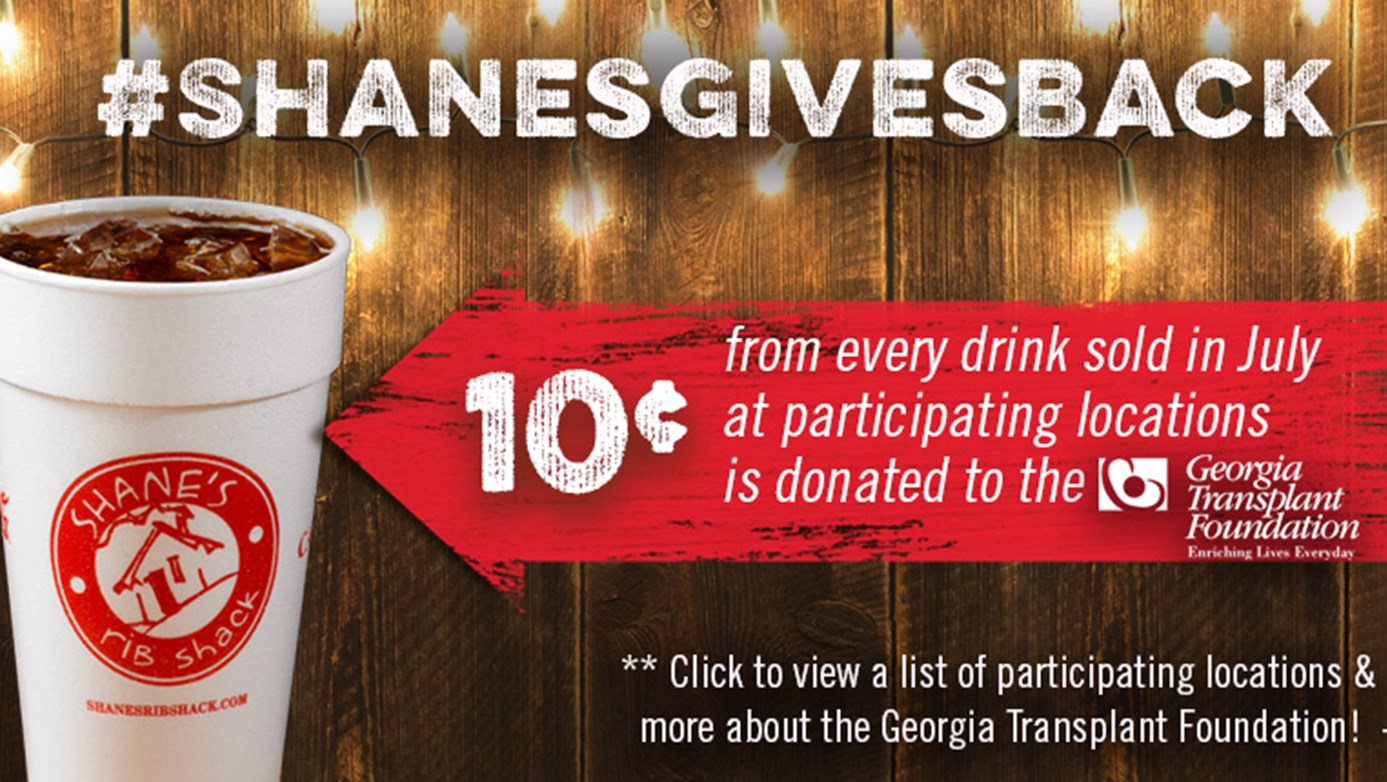 This upcoming July 1st through July 31st, Shane's Rib Shack will participate in its 9th Annual Drink Promotion to support the Georgia Transplant Foundation.  The Georgia Transplant Foundation is a non-profit foundation that provides financial, emotional and educational support to transplant donors, recipients, candidates, and their families.  
During the promotional period, for every beverage sold at one of the participating Shane's Rib Shack locations, ten cents will be donated directly to The Georgia Transplant Foundation. Over the past 8 years, Shane's has donated and assisted in raising over $212,500 dollars for the foundation! Every dime counts and can change lives! 
Guests who wish to make a donation contribution of their own, will receive a special "I Helped Save a Life" card that they are able to sign.  The special card will then be displayed on the walls inside the restaurant.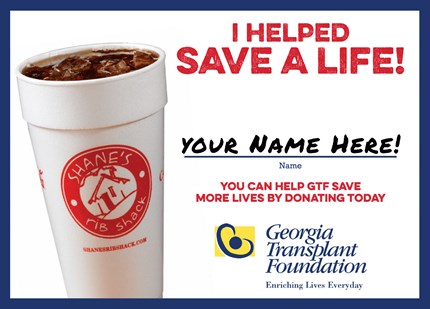 Shane Thompson and his other half, Stacey, are long-time advocates for the foundation, stating, "As long as there is Shane's, then we will always support GTF. Through this Drink Promotion, as a community, we are able to enrich the lives of others."
To learn more about the Georgia Transplant Foundation and their mission, please visit: https://gatransplant.org/event/shanes-month/ and https://gatransplant.org
*List of Participating Locations.
Back to News Updates