Shane's Rib Shack Supports Georgia Transplant Foundation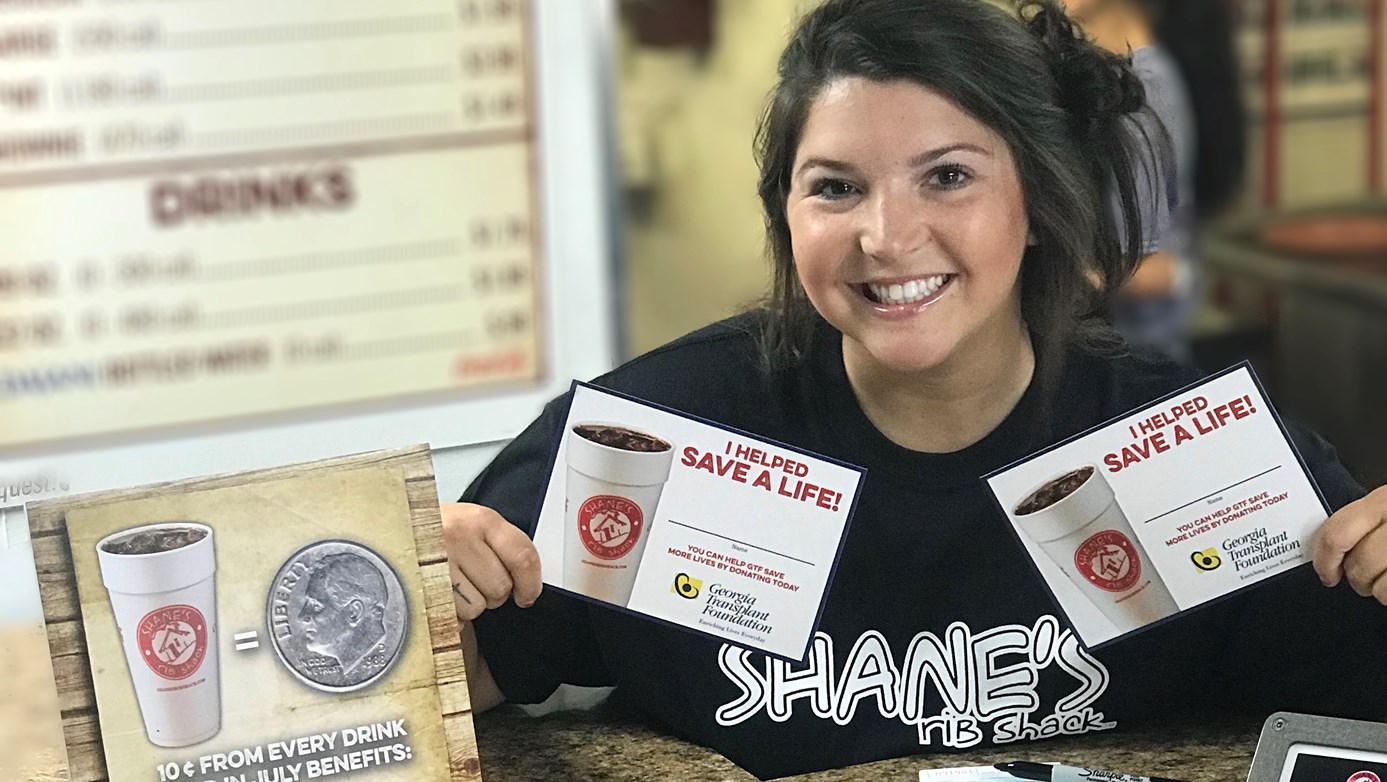 "The only thing that rivals our passion for serving slow-smoked BBQ, is our passion for serving our local communities! Being a community partner with the Georgia Transplant Foundation over the past 9 years has provided us the opportunity to raise organ transplant awareness, allowing us to assist in making a difference in the lives of others!", states Founder & CEO, Shane Thompson.
During the month of July, Shane's Rib Shack participated in its 9th Annual Drink Promotion to support the Georgia Transplant Foundation. The Georgia Transplant Foundation is focused on providing financial and educational assistance to those undergoing or awaiting a transplant. Over the course of the last month, participating Shane's Rib Shack locations raised a combined total of $24,500.00 for the national transplant community! These funds will assist transplant candidates, recipients, living donors and their families.
After supporting the Georgia Transplant Foundation for several years, Shane discovered, this year, that one of our own was personally assisted by the foundation.  General Manager of Shane's in Grovetown, GA, Mark Pendlebury, had a first-hand experience with The Georgia Transplant Foundation, needing to undergo a kidney and pancreas transplant.  His story has been a blessing in itself, knowing that our support truly came full circle.  One of the members of our Shane's family is a testament to the brand's values in giving back to the community and is now able to pay it forward as a part of a team who supports GTF!  Mark states, "As with most transplant patients, they have saved money through donations and fundraising to be able to pay for the transplant alone. The fact that someone can help them in this time of need is a great help and stress relief! The Georgia Transplant Foundation not only has helped many people, but has helped me and my family, and for that I am very grateful to work for a company that supports something that has helped me out so much!". 
To date, Shane's is proud to have donated and assisted in raising over $236,000.00 for the foundation. Shane Thompson and his family would like to wish a special thank you to all the loyal Shaniacs who purchased a beverage during the month of July!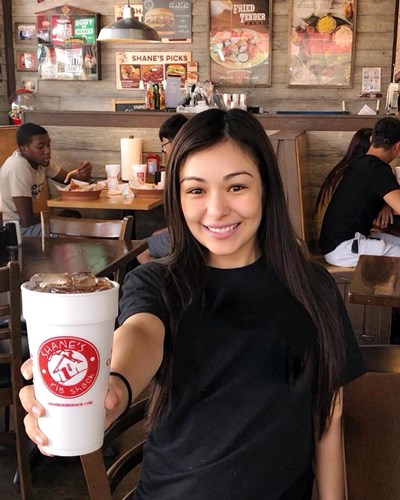 Back to News Updates