Shane's Rib Shack Surprises 11 Loyal Customers with Cash and a Dream Jeep!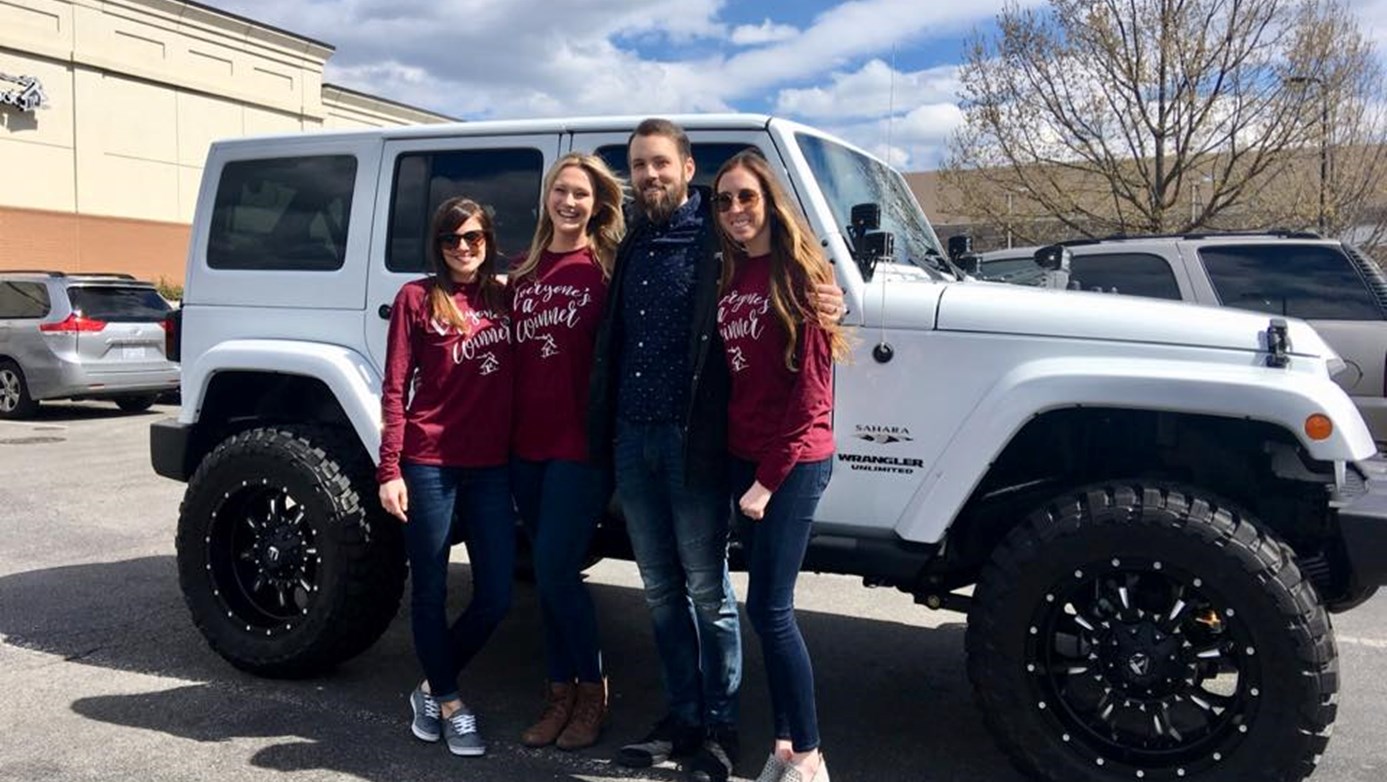 Atlanta, Ga

(

March 20, 2018)
The wait is over Shaniacs! Shane's Rib Shack has revealed the winners of its 8
th
Annual Holiday Wait & Win Campaign! 
Shack Crew Members traveled to Raleigh, NC to surprise loyal Shaniac, Zach Stamey, with a brand new, Jeep Wrangler Unlimited: Sahara 4x4, valued at $58,000.00! Zach Stamey's wife and mother assisted in the planning of the Grand Prize Reveal, as they both jumped out of the Jeep and presented the unsuspecting Zach with his new car keys. After the initial feeling of shock subsided, Zach shared,
"
This is amazing. Now my wife can have her own vehicle! We are firm believers in God and pray all the time for prosperity… We pray really hard that things are going to work out, and this has worked out amazingly. Thank you, Shane's Rib Shack!". 
To watch the full Grand Prize Jeep Reveal video, please visit The Official Shane's Rib Shack Facebook Page
(
www.facebook.com/shanesribshack
).
The ten lucky winners of the $5,000.00 Cash Prizes were Johanna Wisdom of Loganville, Georgia; David Mcburnett of Rome, Georgia; Trace Hall of Athens, Georgia; James Bray of Canton, Georgia; Justin Bush of Barnesville, Georgia; David Akers of Peachtree City, Georgia; Freda Horner and Cheryl Bryant of Cleveland, Tennessee; Anthony Rios of Phoenix, Arizona; and Diane Rottner of Boca Raton, Florida. Jumbo checks were presented to each winner at their local Shack last week.  
During this year's 8
th
Annual Holiday Wait & Win campaign, Shane's Rib Shack gifted more than $100,000 in Grand Prizes. Winners were selected at random, by computer, from more than 83,000 Grand Prize entrants.  
Shane's Rib Shack has been serving its customers like family for 16 years. Shane's plans to continue to show customers appreciation by hosting local campaigns and contests throughout the entire year. Connect with Shane's Rib Shack on Facebook or Instagram
(
www.instagram.com/shanesribshack
) to learn more about Shane's community involvement, photo contests, and exclusive offers for loyal guests!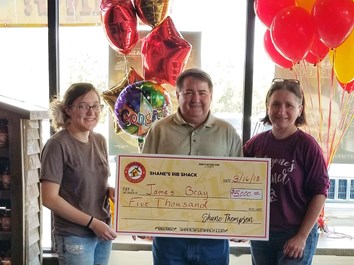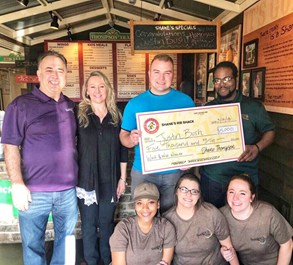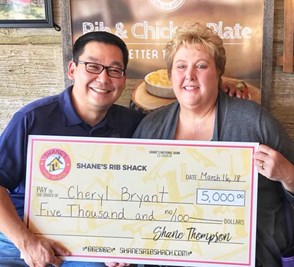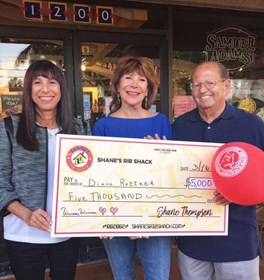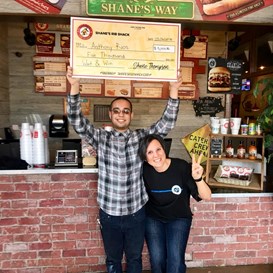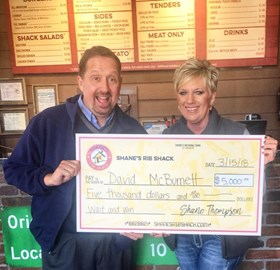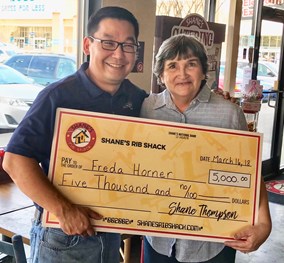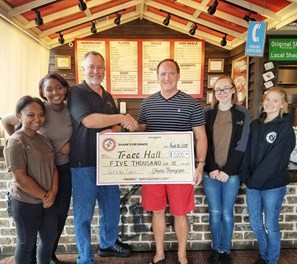 About Shane's Annual Holiday Wait & Win Promotion:
To honor customers for their loyalty throughout the year, those who dined at Shane's Rib Shack during the month of December 2017, received a sealed, Wait & Win Mystery Gift Envelope. To redeem their mystery prize, customers were then invited to return to Shane's Rib Shack with their unopened, Gift Envelopes during January or February 2018. Mystery Gift Envelopes contained exciting prizes, such as, Shane's Rib Shack gift cards, as well as, delicious, FREE menu items. Every envelope contained a winning prize. Upon redeeming their Mystery Gift Envelopes, customers had the opportunity to enter into the Shane's Grand Prize Drawing by entering a special code and their contact information into their local Shack's tablet, located near the register. To learn more about Shane's Rib Shack's Annual Holiday Wait & Win Campaign and the Official Rules, please visit:
https://www.shanesribshack.com/news/shanes-8th-annual-holiday-wait-win-promotion/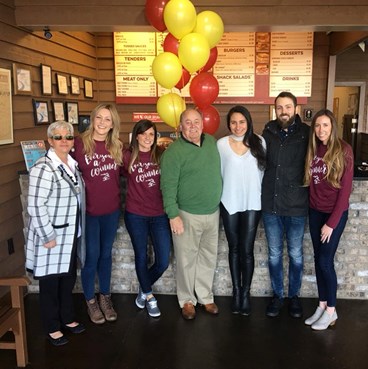 About Shane's Rib Shack: 
Shane's Rib Shack is a true American rib shack, known for its slow-smoked ribs, hand-chopped pork, chicken, and many southern sides to complement each plate. The Original Shack was founded in 2002, in McDonough, Ga. by Shane Thompson, who started the restaurant with his grandfather's secret BBQ sauce. Since becoming a franchised restaurant in 2004, Shane's Rib Shack has grown to become the country's model fast-casual barbecue concept. In 2015, Shane's Rib Shack was named one of the Daily Meal's Best BBQ Chains and was featured in the Wall Street Journal. Shane's Rib Shack was recognized in the
Top 100 Movers and Shakers
by FastCasual.com. For more information, visit
www.shanesribshack.com
.
Back to News Updates