Shane's appreciates YOU! 🥰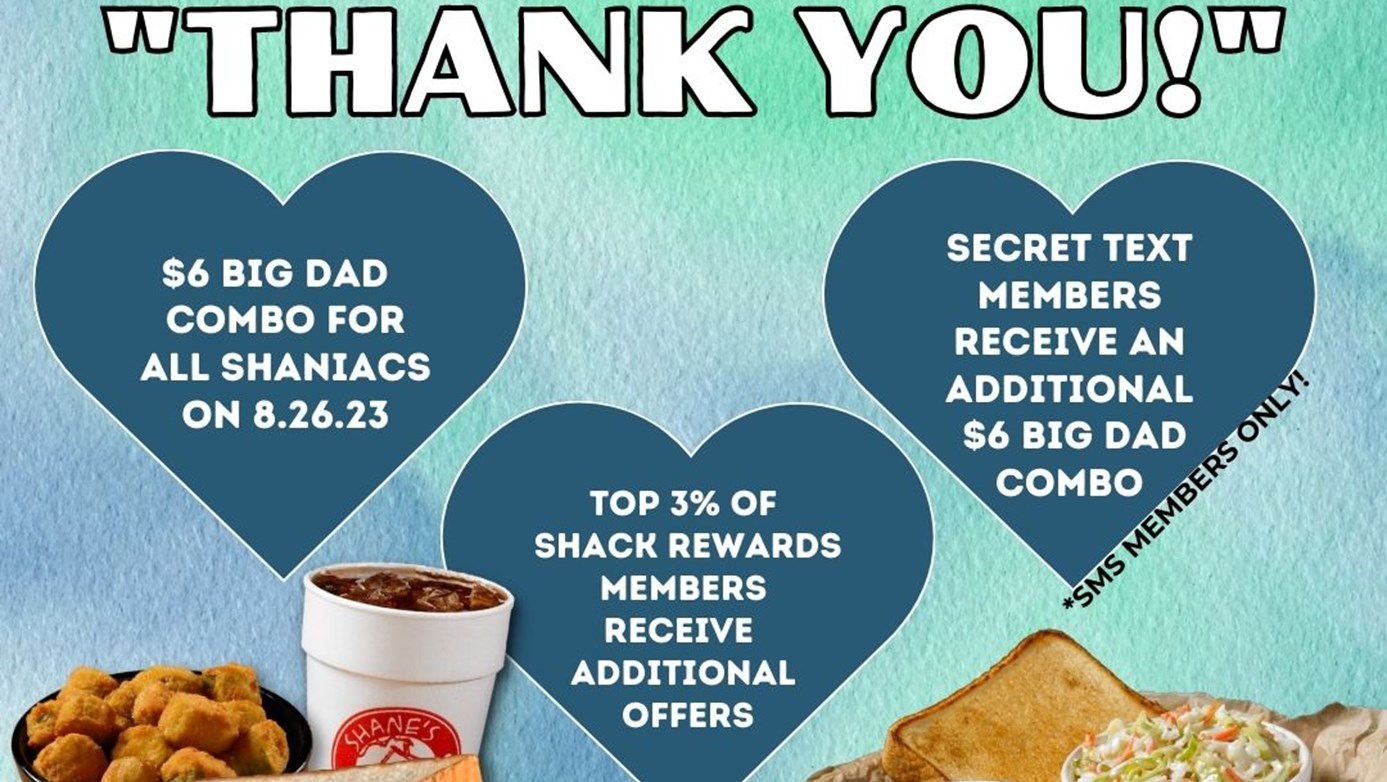 A little something to say, "THANK YOU"!
This August, keep your eyes peeled for the gift you'll receive as a, "Thank You", for your loyalty! 🎁
What gifts are up for grabs?
1. Special Offer for everyone on 8.26.23
All guestS will be able to order our $6 Big DAD Combo offer in-store 🏠, online 💻, or IN-app 📲 on August 26th, 2023!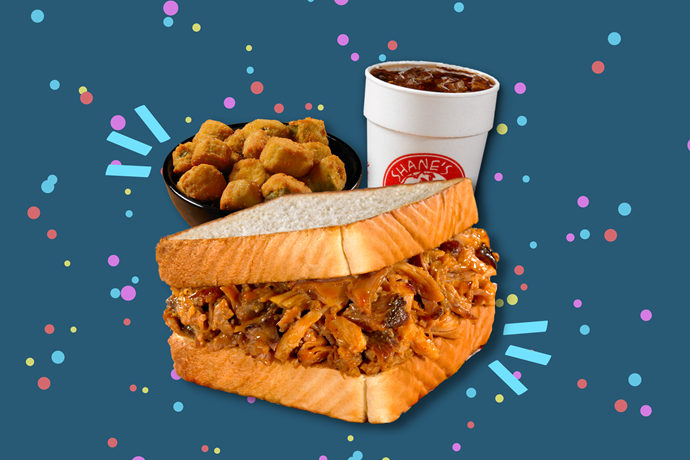 $6 combo includes a Big Dad Sandwich, small side, & 20 oz drink. No substitutions. $6 combo cannot be combined with any other offer. Offer valid 8.26.23 ONLY. No code needed. Premium sides subject to upcharge. 
2. top 3% Shack Rewards Members Offers
Our most active Shack Rewards Members will be gifted ✨2 ✨ offers! Click here to learn more about these offer details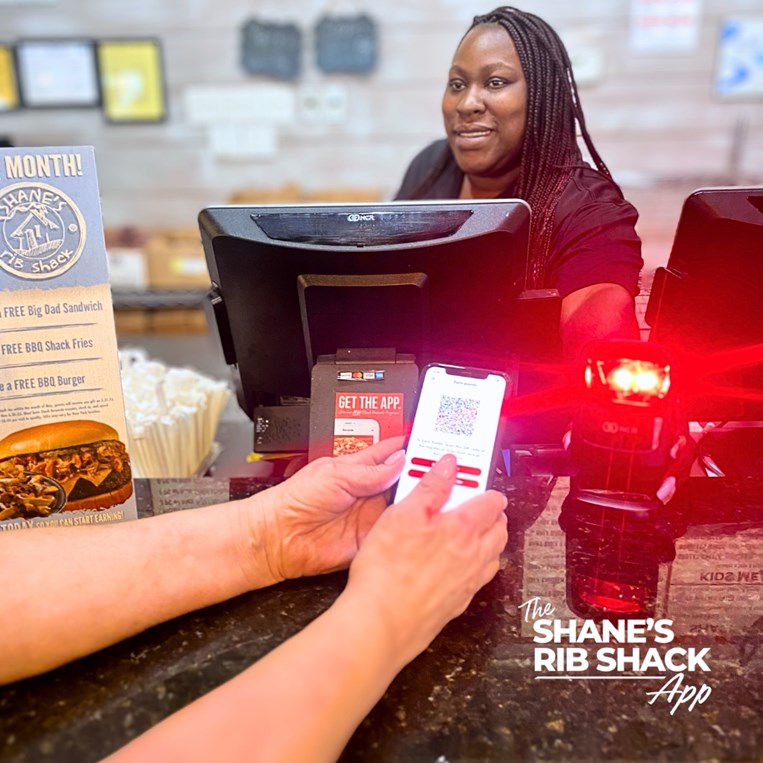 Not a Shack Rewards Member? Follow these steps to sign up:
1. Download the Shane's Rib Shack App
or sign up online
at: https://www.shanesribshack.com/rewards/
2.Create your Shack Rewards Account
3. Make sure to opt-in for notifications and texts to receive your exclusive offers!
3. Secret Text Club Members Offer
Shack Rewards MEMBERS opted into SMS Text Notifications will receive a code to get AN Additional offer on August 27th, 2023!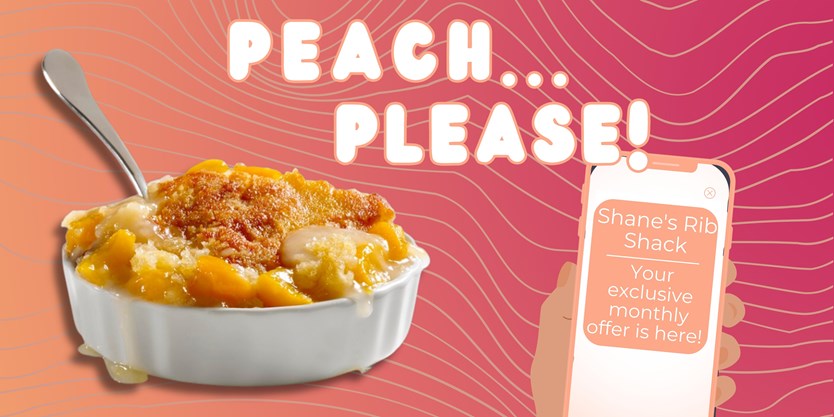 Offer valid 8.27.23 ONLY. Must opt in to SMS Text Notifications before 8.27.23 to receive. Offer code valid in-store, online, or in-app.
HOW to Join Shane's Secret Text Club: 
Opting-in for text notifications as an existing ShANE'S APP user 
Open our Shane's Rib Shack app
Select the "MORE" tab from the home screen 
Then select "MY ACCOUNT" at the top left hand corner.
Underneath your phone number, there will be a message indicating whether you are subscribed to SMS text offers, or if you are not.
Text "START" to 21241 if you are not.
**Make sure email and push notifications are turned on. (Should be Toggled to the right)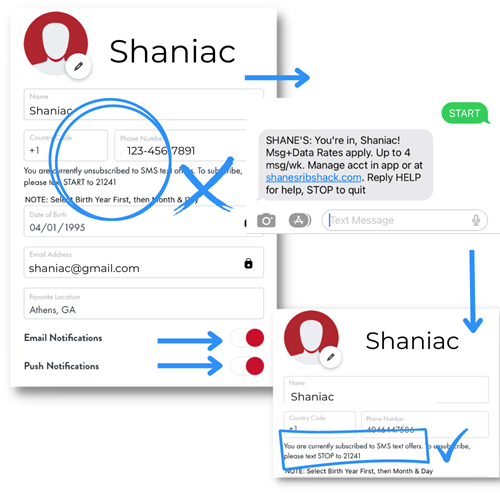 Opting-In for text notifications as a NEW user
Download the Shane's App at app.shanesribshack.com
At the "Sign Up" page when creating a new account, select "Yes" to text offers & alerts.
Then reply "START" to the text confirmation.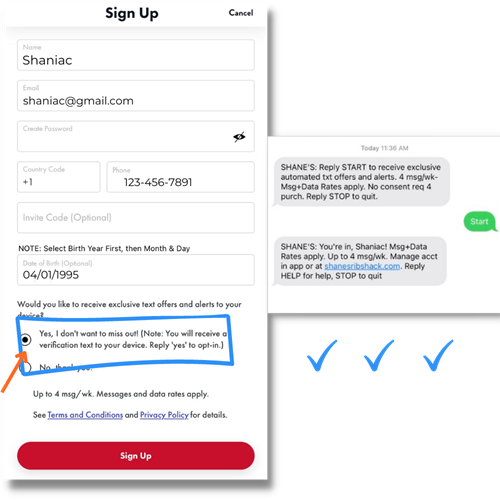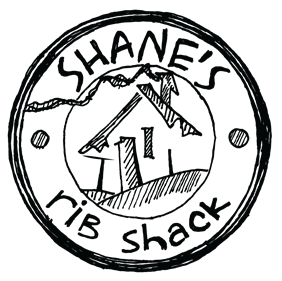 Back to News Updates