Shane's celebrates the Dustin Ledford Foundation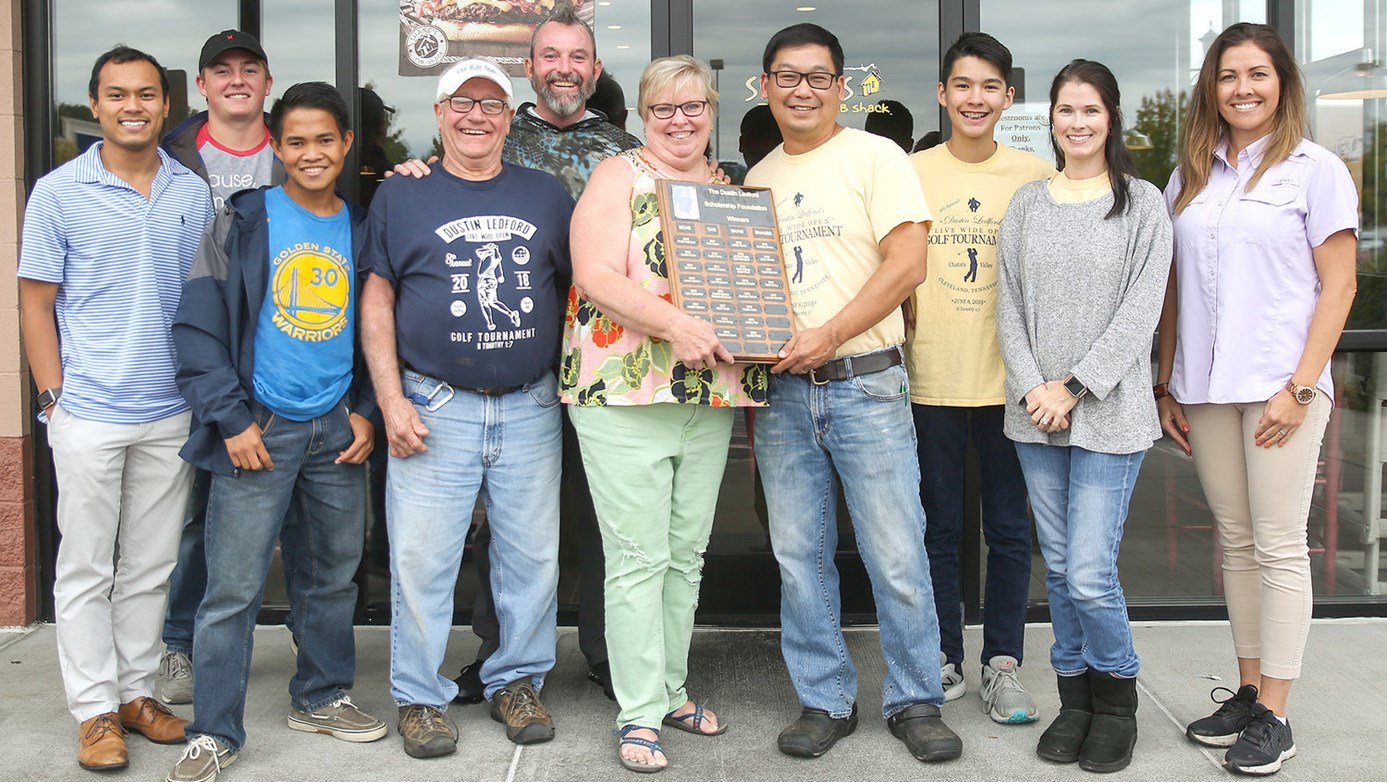 On Tuesday, October 15th light, joy, and remembrance filled the Cleveland Shane's as they celebrated the birthday of their late employee, Dustin Ledford. Dustin was killed in 2010 by an alcohol and drug-impaired motorist. Dustin was remembered as a fun-loving and adventurous spirit that "Lived Wide Open" according to his mother, Kim.
Dustin's parents, Kim and Danny Ledford, have worked hard to make sure his memory is not forgotten. The Dustin Ledford Scholarship Foundation has been created in memory of Dustin to help bring awareness of the dangers of driving impaired. The funds raised are used to grant college scholarships to winners of an essay submitted about the dangers of driving while impaired. They have granted 32 scholarships to date. The winners are picked from Cleveland High School, Bradley Central High School, Walker Valley High School, and a Shane's Rib Shack employee.
During the birthday party, Kim presented a plaque to Cleveland Shane's Franchise Owners, Michael and Julie Aseron, with the names of the scholarship winners to be displayed in the Cleveland Shane's. During the joyous birthday celebration friends and family gathered, cake was served, and Shane's donated a portion of its food sales to the foundation. This would have been Dustin's 34th birthday.
Photo credits: http://clevelandbanner.com/stories/ledford-scholarship-winners-emblazoned-on-plaque,104207? 
Back to News Updates