Shane's Rib Shack Honors Local Community Heroes with Free Meals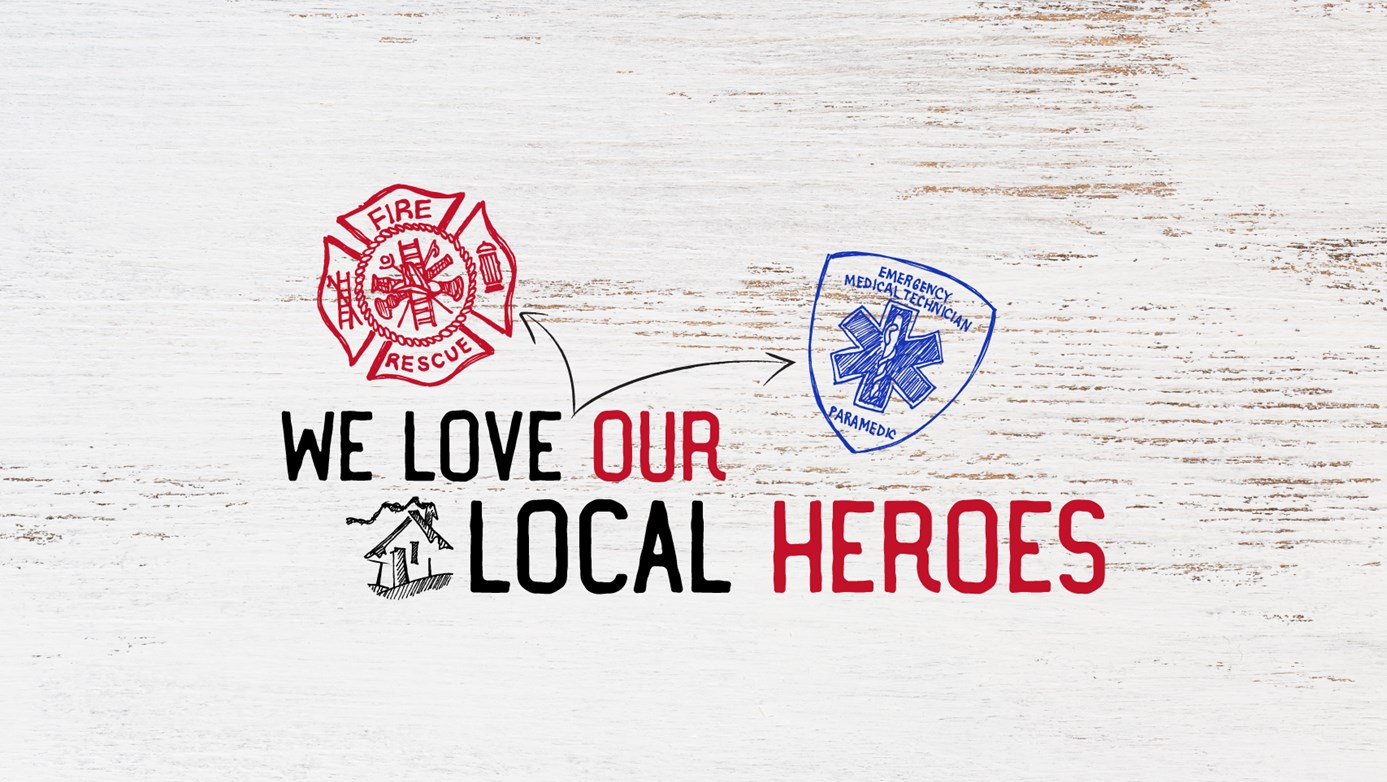 ATLANTA, GA (June 1st, 2018) In recognition of their outstanding bravery, dedication, and service, Shane's Rib Shack is thanking local community heroes by picking-up the tab! Shane's Rib Shack will host Fire & EMS Appreciation Week June 24, 2018 through July 1, 2018. Over the course of the appreciation week, Firefighters, Paramedics, and EMT are invited to dine at their local, participating Shane's Rib Shack, where they will receive a complimentary Big Dad® BBQ Pork Sandwich Combo. Each Combo will include a 20-oz. beverage and side. Meal certificates will be distributed to local fire stations and emergency medical service facilities by Shack Crew members.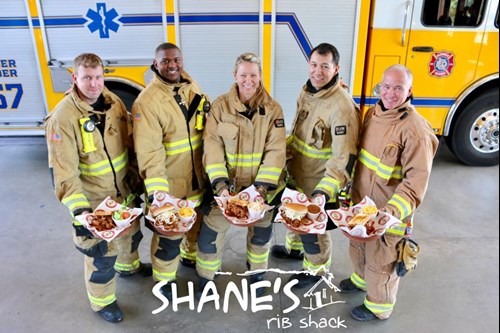 During the appreciation week, Shane's Rib Shack Crew members will wear special edition "We Love Our Local Heroes!" T-shirts, and a banner or cards will be placed inside participating locations for members of the community to sign or leave a message of thanks. Thank You Cards will also be available if a customer wishes to share a personal experience or story, which will be delivered to stations post appreciation week. Shane's Rib Shack hopes that these activities will assist in strengthening relationships between community members and community heroes!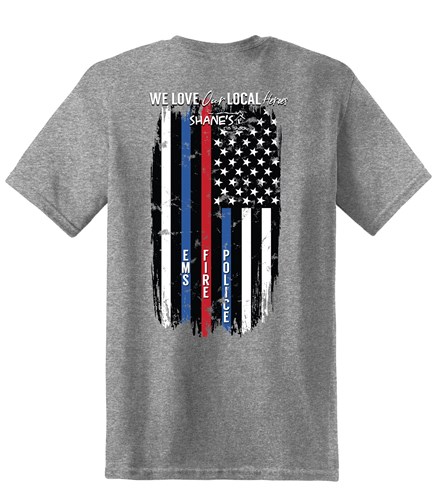 Founder, Shane Thompson, and his wife, Stacey, believe first responders have answered a special calling. Whether running headfirst into a burning building or saving someone from a car accident, Firefighters, Paramedics, and EMTs selflessly give of themselves, in order to keep our communities safe. Being a part of the Shane's Rib Shack family is more than serving great barbecue, it's about making a positive impact in the local community. Shane's Rib Shack has been inspired to implement Military, Police, and First Responder Appreciation Days, throughout the year, to express thanks. Appreciation weeks for Military and Police will take place, once again, in September and November of this year. Connect with Shane's Rib Shack on Facebook (www.facebook.com/shanesribshack) or Instagram (www.instagram.com/shanesribshack) to learn about ways Shane's supports the community, upcoming photo contests, and exclusive offers for our loyal guests!  For more information regarding Fire & EMS Appreciation Week, or to find a participating Shane's Rib Shack near you, please visit: www.shanesribshack.com. *Proof of service required, valid at participating locations nationwide.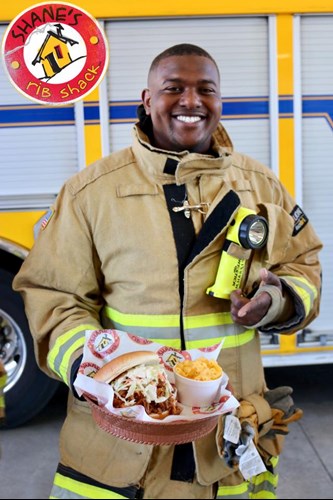 To view the highlight video from our 2018 Fire & EMS Appreciation Week, please click the link: Fire & EMS Highlight Video.
###
About Shane's Rib Shack is a true American rib shack, known for its slow-smoked ribs, hand-chopped pork, chicken, and many southern sides to complement each plate. The Original Shack was founded in 2002, in McDonough, Ga. by Shane Thompson, who started the restaurant with his grandfather's secret BBQ sauce. Since becoming a franchised restaurant in 2004, Shane's Rib Shack has grown to become the country's model fast-casual barbecue concept. In 2015, Shane's Rib Shack was named one of the Daily Meal's Best BBQ Chains and was featured in the Wall Street Journal. Shane's Rib Shack was recognized in the Top 100 Movers and Shakers by FastCasual.com. For more information, visit www.shanesribshack.com.
Back to News Updates