SHANE'S RIB SHACK OF MONROE OPENS TODAY!
MONROE, GA (January 26, 2015) - Shane's Rib Shack, a leader in fast-casual barbecue, will open its 42nd Georgia location, and 70th restaurant nationwide, today in Monroe, GA. The new restaurant created more than 30 new jobs for the area.  
Shane's is famous for their slow smoked ribs, BBQ pork, chicken and wings along with their mouth watering BBQ sauce. Make no doubt about it,.. they smoke their BBQ fresh onsite every day! Their famous irresistible signature sandwich, the Big Dad®, is a half pound of BBQ chopped pork between two toasted pieces of Texas toast!  And if their amazing food and exceptional service wasn't enough, Shane's is celebrating their Monroe opening by giving away The Ultimate Cooking Experience- a Big Green Egg to one lucky customer!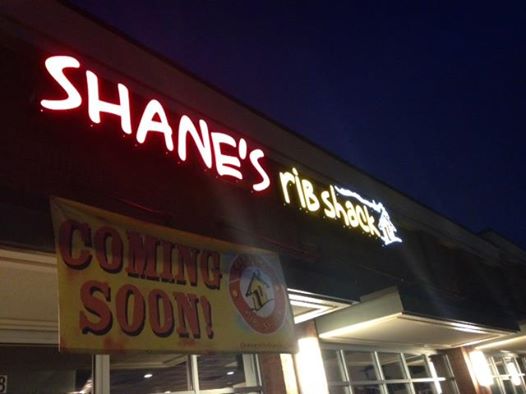 Additionally, Shane's Rib Shack will be hosting a ribbon cutting ceremony with the Walton County Chamber of Commerce Monday, January 26th.
Rachel Turk, Director of Marketing at Shane's Rib Shack says, "Shane's is excited to be opening in Monroe. We pride ourselves in more than just great food and exceptional service. Shane's is also very involved in our communities and always looking for unique ways where we can make a difference. Monroe was an ideal location for the brand".                
The Monroe location is located at 1978 West Spring Street and can be reached at 770-267-0028.

About Shane's Rib Shack
Shane's Rib Shack is a true American rib shack, known for its slow-cooked ribs, hand-chopped chicken and pork, and many southern sides to complement each plate.  The original shack was founded in 2002, in McDonough, Ga. by Shane Thompson, who started the restaurant with his grandfather's secret BBQ sauce.  Since becoming a franchised restaurant in 2004, Shane's Rib Shack has grown to become the country's model fast-casual barbecue concept. In 2011, Shane's Rib Shack was recognized by Fast Casual Magazine's 2011 Top 100 Movers and Shakers, and in 2010, Shane's was recognized by "Inc. Magazine 5,000," as one of the fastest growing, private companies in America. Shane's Rib Shack currently operates 70 locations.  For more information, visit http://www.shanesribshack.com.  
Back to News Updates