Shane's Rib Shack Opens 2nd Location in Covington, GA TODAY!
SHANE'S RIB SHACK ANNOUNCES GRAND OPENING OF NEW COVINGTON, GA LOCATION
 
COVINGTON, GA (March 14, 2016) - Shane's Rib Shack, a leader in fast casual barbecue, will open its 2nd Covington location, making it the forty-fifth Georgia location and 70th restaurant nationwide, on March 14th in Covington, GA.  The new restaurant created more than 40 new jobs for the area.  The Grand Opening Celebration and Ribbon Cutting Ceremony are to follow.
Our first guests contemplate the many delicious options at Shane's Rib Shack. Slow smoked Baby Back Ribs, hand-chopped BBQ pork, or hand-breaded chicken tenders? You can have it all with Shane's Shack Sampler!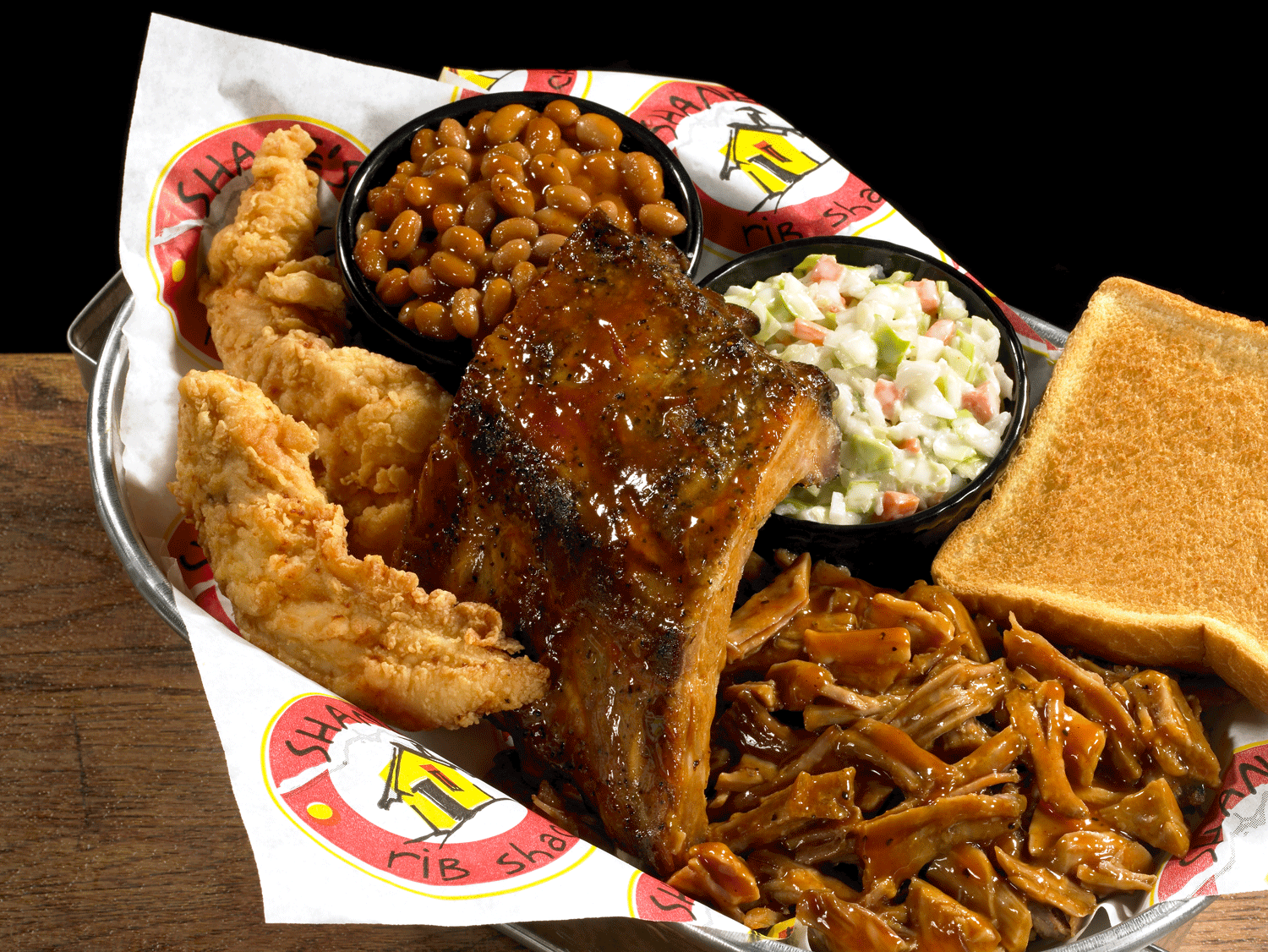 The new Covington location is at 5340 GA Hwy 20 South in the Kroger shopping center. View the menu here, call us to place an order (770) 728-9601, and devour some of the best BBQ in town! 
Shane's Rib Shack currently has locations throughout the state of Georgia, including metro Atlanta, Athens, Brunswick, Hinesville, St. Simons Island, Statesboro and Savannah.  Additionally, Shane's has restaurants in the following states:  Alabama, Tennessee, South Carolina, North Carolina, Arizona, Louisiana, Virginia, Florida, and New York.  For a complete list of locations and franchise information, please visit www.shanesribshack.com.
###
About Shane's Rib Shack
Shane's Rib Shack is a true American rib shack, known for its slow-cooked ribs, hand-chopped chicken and pork, and many southern sides to complement each plate.  The original shack was founded in 2002, in McDonough, Ga. by Shane Thompson, who started the restaurant with his grandfather's secret BBQ sauce.  Since becoming a franchised restaurant in 2004, Shane's Rib Shack has grown to become the country's model fast-casual barbecue concept. In 2015, Shane's Rib Shack was named one of the Daily Meal's Best BBQ Chains and was featured in the Wall Street Journal. In 2011, Shane's Rib Shack was recognized as a Top 100 Movers and Shaker from FastCasual.com. Shane's Rib Shack currently operates 70 locations.  For more information, visit http://www.shanesribshack.com.  
Back to News Updates