Shane's Rib Shack Opens #73 in Huntsville, Alabama July 13th!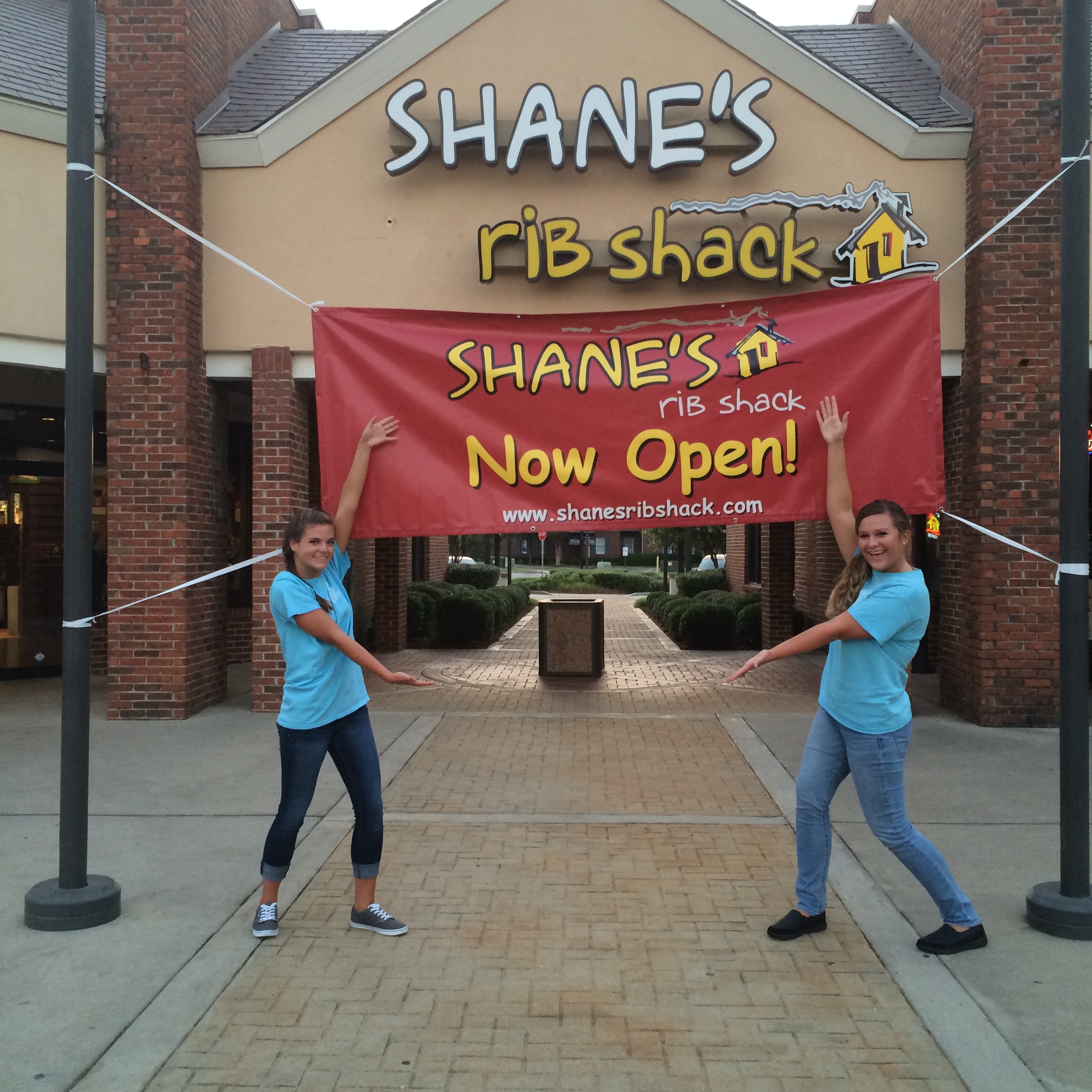 SHANE'S RIB SHACK ANNOUNCES GRAND OPENING OF HUNTSVILE, AL LOCATION
Join the fun – win free ribs, free food, t-shirts and much more
HUNTSVILLE, AL (July 13, 2015) - Shane's Rib Shack, a leader in fast casual barbecue, is pleased to announce the opening of its 73rd location nationwide and its 3rd location in Alabama. The restaurant will be located at 4800 Whitesburg Drive, Suite 21 in Huntsville, Alabama. The doors will be open to the public on Monday, July 13th with the Grand Opening Celebration to follow that weekend. Shane's of Huntsville is expected to create over 40 new jobs for the area.
The Grand Opening Celebration will begin at 11a.m. on Saturday, July 18th with festivities lasting throughout day. The first 100 guests in line will receive a FREE ½ Rack of Baby Back Ribs and a FREE Special Edition Grand Opening T-shirt. Early bird Shaniacs are encouraged to arrive before opening time in hopes of being one of the first 100 guests in line. The Huntsville location will also have the prizewheel present giving away hundreds of prizes. To top it all off, radio personalities from both 95.1 The Rocket and Star 99.1 will be in attendance from 11a.m. until 2p.m. hosting prize raffles and music to keep the party going!

The Madison County Chamber of Commerce will conduct the Ribbon Cutting Ceremony the morning of Monday, July 20th.

While Shane's Rib Shack is known for exceptional food and service, they are also known for their involvement in the community. The Huntsville, Alabama location is no different to this philosophy of our founders, Shane & Stacey Thompson. To kick off their arrival into the community, Shane's Rib Shack of Huntsville will be donating 10% of sales on the day of their Grand Opening to Still Serving Veterans, a local charity.

The Huntsville, Alabama location is located at 4800 Whitesburg Drive, Suite 21 and can be reached at (256) 715-9899.

###
 
About Shane's Rib Shack
Shane's Rib Shack is a true American rib shack, known for its slow-cooked ribs, hand-chopped chicken and pork, and many southern sides to complement each plate.  The original shack was founded in 2002, in McDonough, Ga. by Shane Thompson, who started the restaurant with his grandfather's secret BBQ sauce.  Since becoming a franchised restaurant in 2004, Shane's Rib Shack has grown to become the country's model fast-casual barbecue concept. In 2015, Shane's Rib Shack was named one of the Daily Meal's Best BBQ Chains and was featured in the Wall Street Journal. In 2011, Shane's Rib Shack was recognized as a Top 100 Movers and Shaker from FastCasual.com. Shane's Rib Shack currently operates 73 locations.  For more information, visit http://www.shanesribshack.com.  
About Still Serving Veterans
"At Still Serving Veterans we are passionate about helping Veterans and their families receive all the benefits and services they have earned, connecting them to other vital Veteran support resources within their community, and significantly expanding their career opportunities."
 
Back to News Updates