STEW IS BACK & HERE TO STAY! 🤩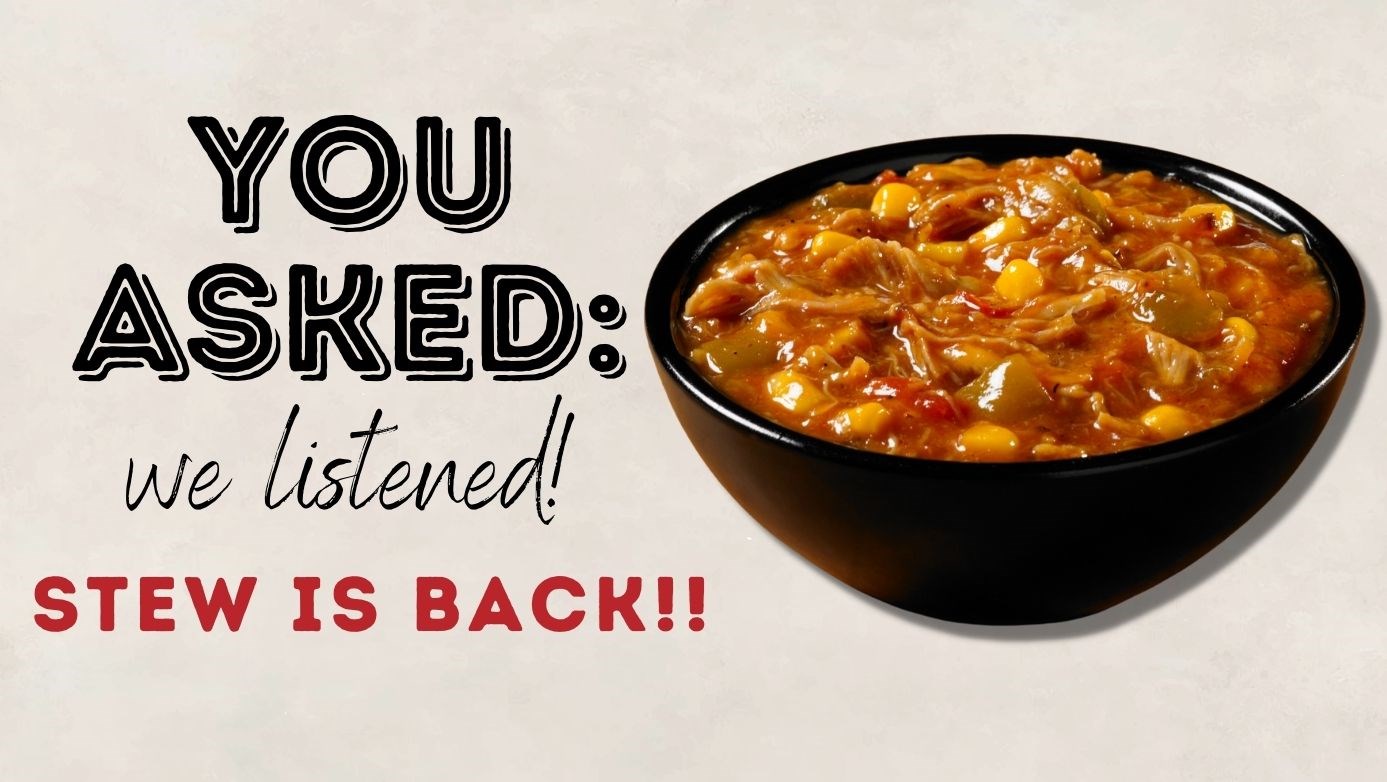 Shaniacs, ✨Brunswick Stew✨ has returned!  
We are ecstatic to be able to add Stew back to our Shack Menus* this month! Thank you to all of our loyal customers for voicing your opinions - it's our pleasure to serve you the delicious Southern food YOU want! 
*Arizona Locations excluded. Brunswick Stew is not available in the AZ market.
Well, what are you waiting for? Order your fix of stew today!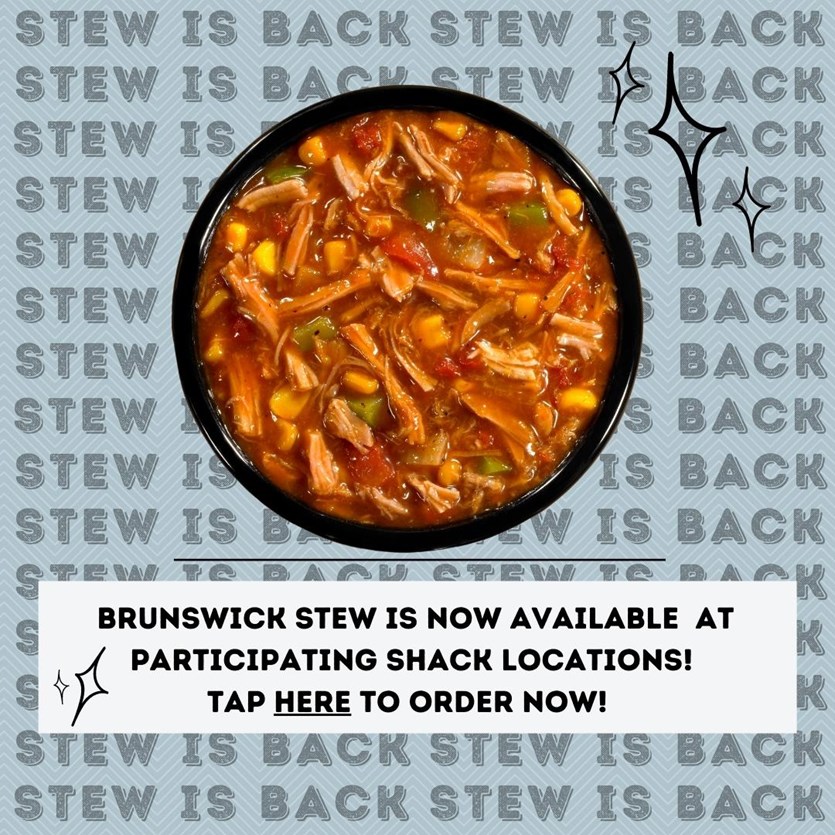 Back to News Updates