The Pork Melt Sandwich: Limited Time Offer
Atlanta, GA (March 1, 2021) Throughout the months of March, April, and early May Shane's Rib Shack locations nationwide will be serving the NEW Pork Melt Sandwich: slow-smoked, hand-chopped BBQ pork, topped with crispy bacon, savory sauteed onions, and cheese on Texas Toast! This new sandwich is made to pair perfectly with our Brunswick Stew, our signature Fries, or our crispy golden Onion Rings!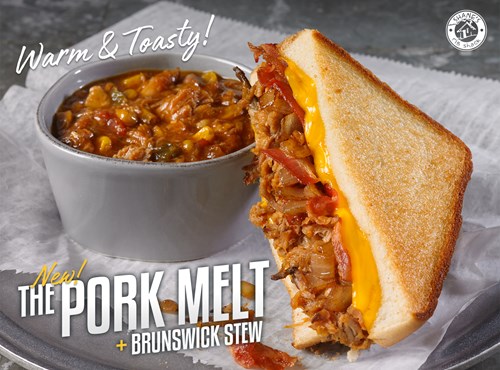 Shack Rewards members will earn 100 Bonus Rewards Points when they enjoy the Pork Melt Sandwich! Offer valid in-store, online, and in-app. *Rewards are limited to 100 Bonus Points a month per customer, per check. Customer must be a Shack Rewards Member.
Call your local Shack now to place an order or Click here to find a location near you to place an order online! May 15thwill be here before you know it. Enjoy the savory, cheesy, perfection before it's gone!
Back to News Updates