The Shack Dog: Limited Time Offer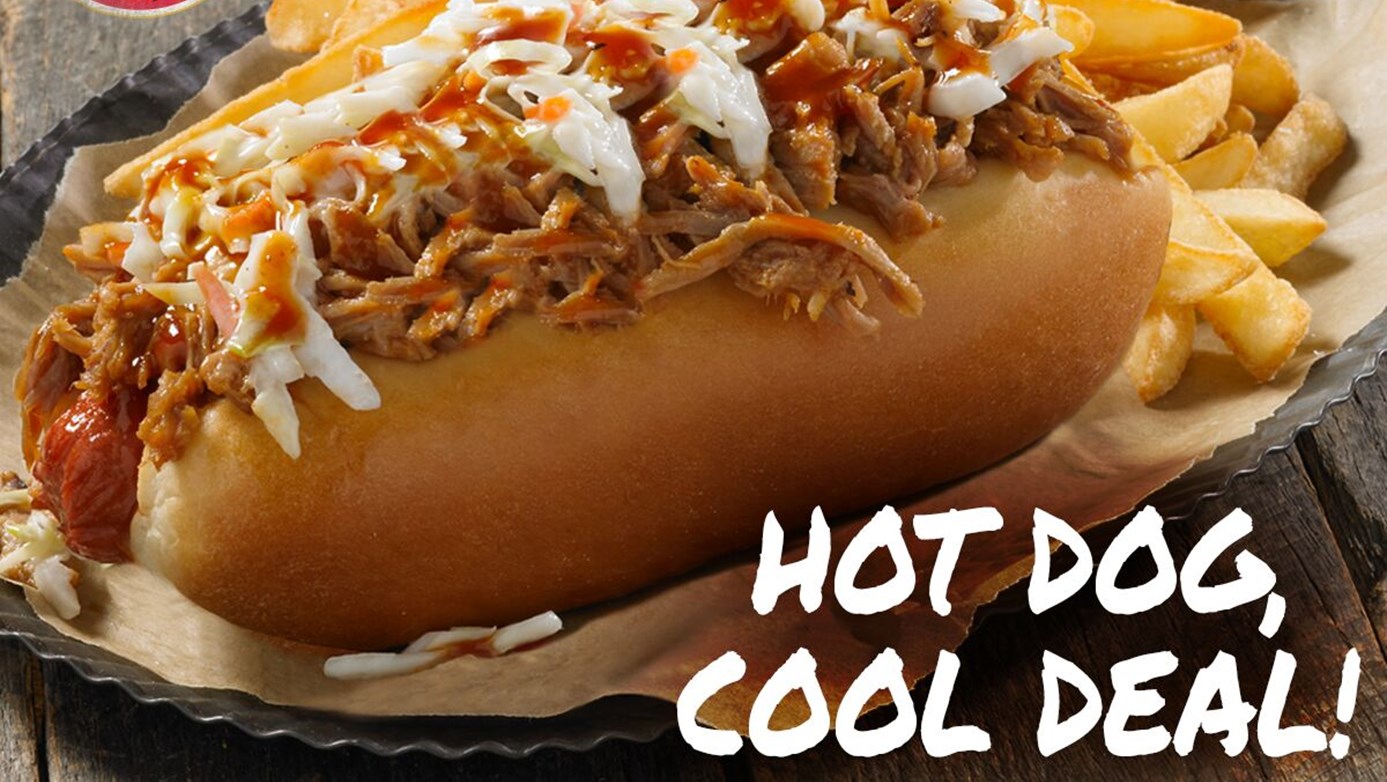 SHANE'S RIB SHACK INTRODUCES NEW LIMITED TIME OFFER: THE SHACK DOG
ATLANTA, GA (June 13th, 2018) Calling all Hot Dog Lovers! During the months of July and August, Shane's Rib Shack locations nationwide will offer its guests a limited time offer featuring a six-inch, all-beef hot dog topped with Shane's famous chopped BBQ Pork and homemade coleslaw. The Shack Dog offers an unique twist to the popular American classic. 
Beginning July 1st, guests will be able to take a bite of their own Shack Dogs for just $5.99! This limited time offer includes a 20 oz. drink, and a regular side.  Guests also have the option to order two Shack Dogs for the price of $6.49. 
Don't forget to celebrate National Hot Dog Day this July 18th at your local Shack!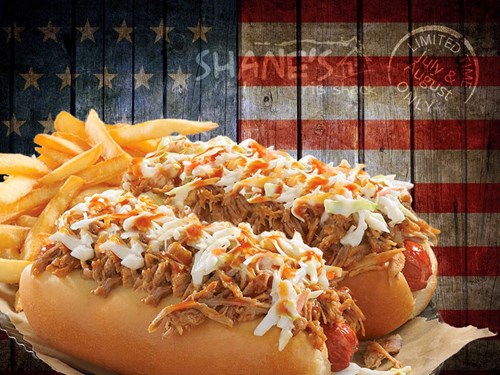 *Offer valid for dine-in or carry-out. For additional nutrition inquiries, see menu for details. 
About Shane's Rib Shack:  
Shane's Rib Shack is a true American rib shack, known for its slow-smoked ribs, hand-chopped pork, chicken, and many southern sides to complement each plate. The Original Shack was founded in 2002, in McDonough, Ga. by Shane Thompson, who started the restaurant with his grandfather's secret BBQ sauce. Since becoming a franchised restaurant in 2004, Shane's Rib Shack has grown to become the country's model fast-casual barbecue concept. In 2015, Shane's Rib Shack was named one of the Daily Meal's Best BBQ Chains and was featured in the Wall Street Journal. Shane's Rib Shack was recognized in the Top 100 Movers and Shakers by FastCasual.com. For more information, visit www.shanesribshack.comor connect with Shane's Rib Shack on Facebook (www.facebook.com/shanesribshack) or Instagram (www.instagram.com/shanesribshack).
Back to News Updates