Watch out Henry County, there's a new Deputy in town!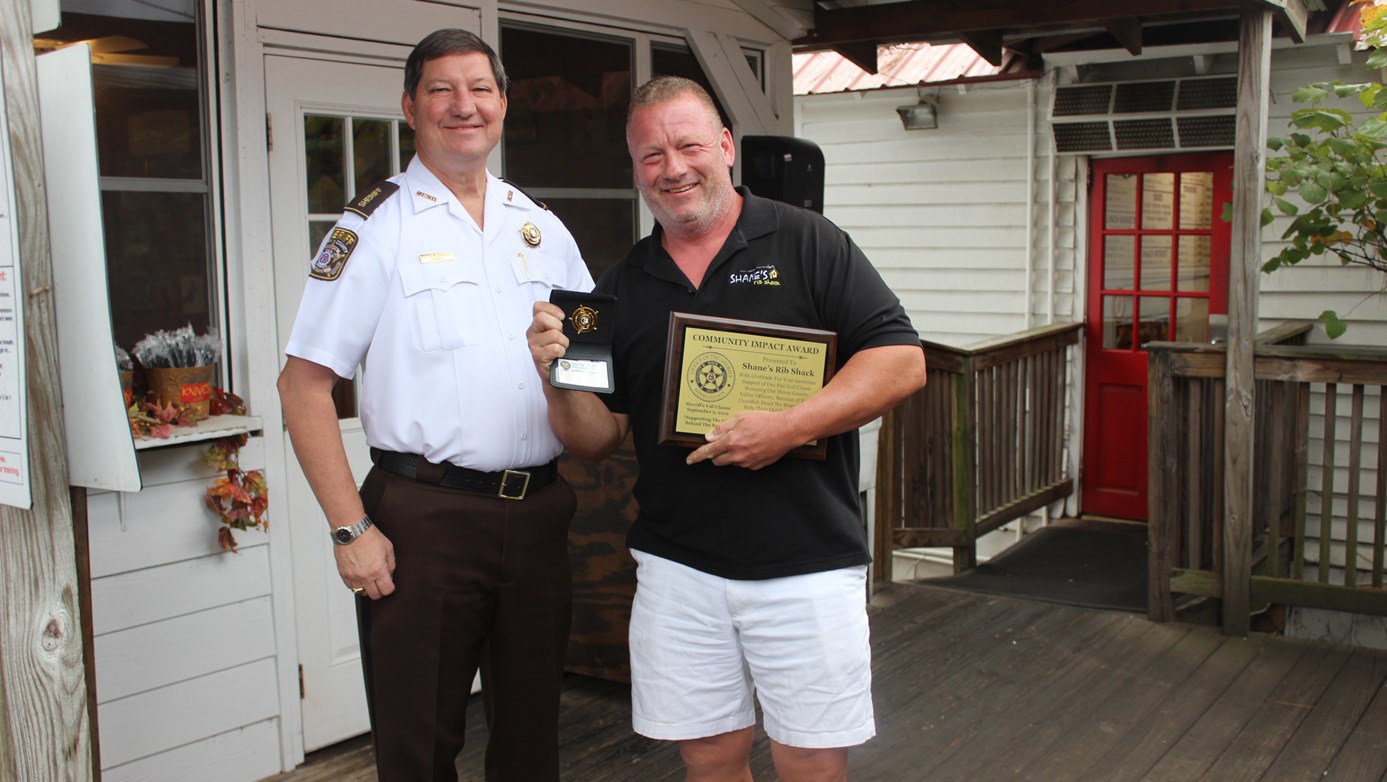 On Tuesday, October 29th, Sheriff of Henry County, Keith McBrayer, along with family and friends surprised our founder, Shane Thompson, at the Original shack. Keith McBrayer awarded Shane with the Community Impact Award as a result of his generous support to the fundraiser for the families of the Henry County fallen officers, Michael Smith and Chase Maddox. The money raised was divided between the two families, presenting each with a $59,000 check, to help provide for their young children.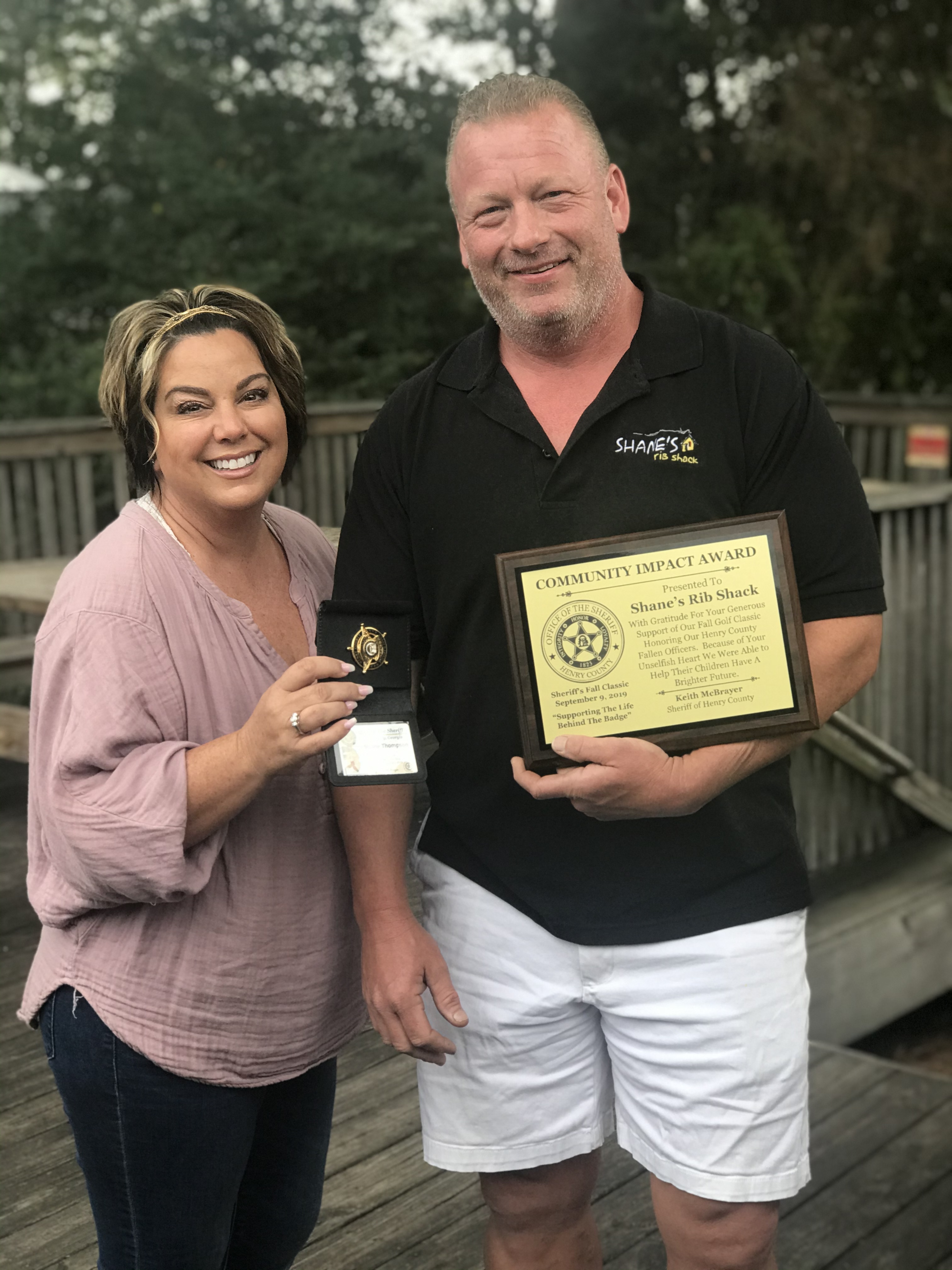 Shane was also presented Honorary Deputy for Henry County recognizing his long-time support and relationship with local law enforcement. Shane and Stacey believe that "Being a part of the Shane's Rib Shack family is more than serving great barbecue, it's about making a positive impact in the local community." Shane is honored to receive Honorary Deputy of Henry County and very thankful for the many men and women behind the badge who put their lives on the line every day to protect us!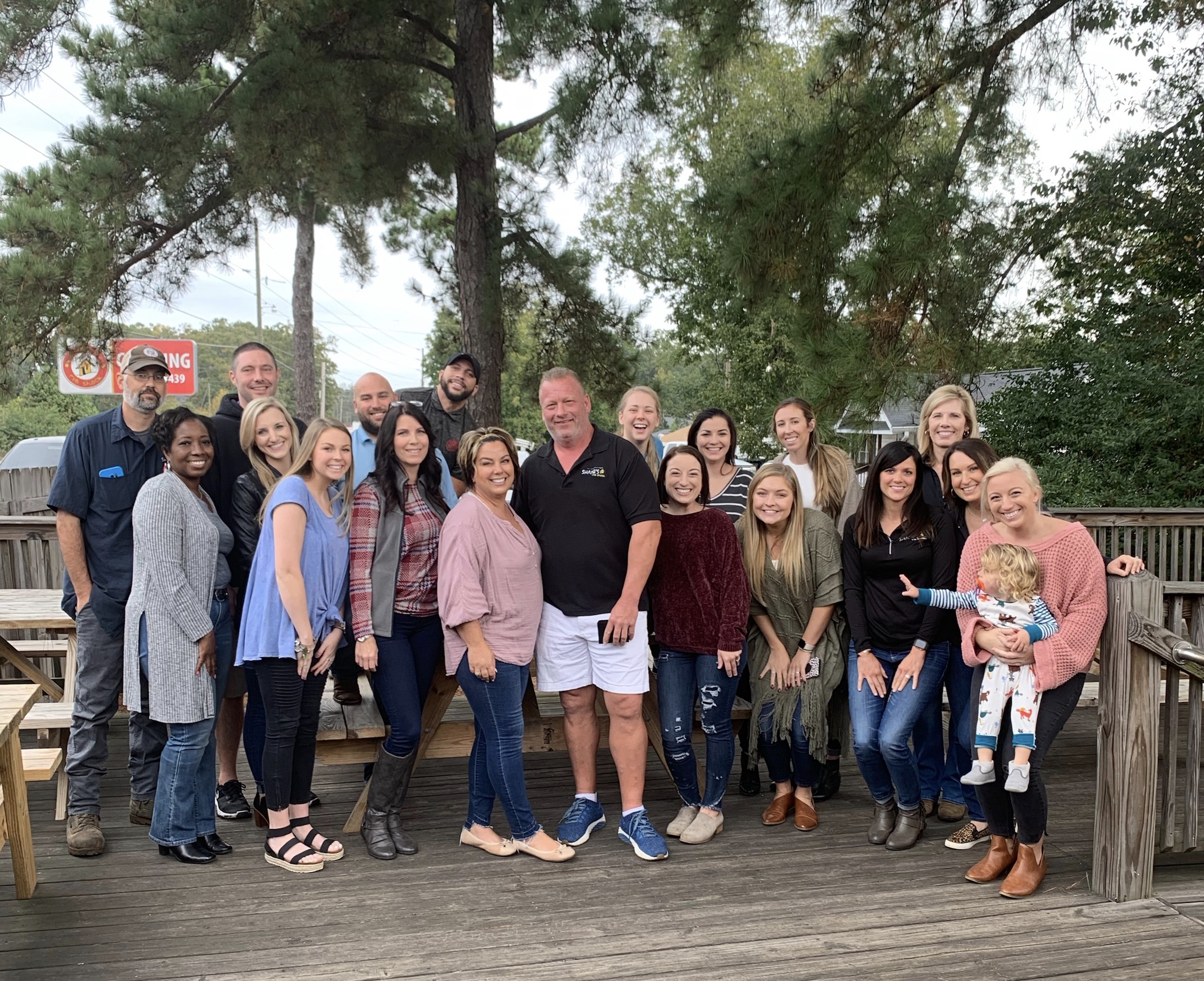 Back to News Updates