Win a $100 Gift Card from Shane's Rib Shack All Summer Long!! Find Out How!
At Shane's Rib Shack, we're known for our slow smoked BBQ, southern sides, and signature BBQ sauce. Some how along the way our mouth-watering hamburgers lost their spotlight.

Share a picture of your favorite Shane's Burger on the official Shane's Rib Shack Facebook Page for your chance to win a $100 Gift Card! That's all it takes. Eat a delicious, mouth watering Burger, snap a photo, and tag us, Shane's Rib Shack, on Facebook! That's almost a month supply of Burgers right there! One winner will be randomly selected each week in June and July!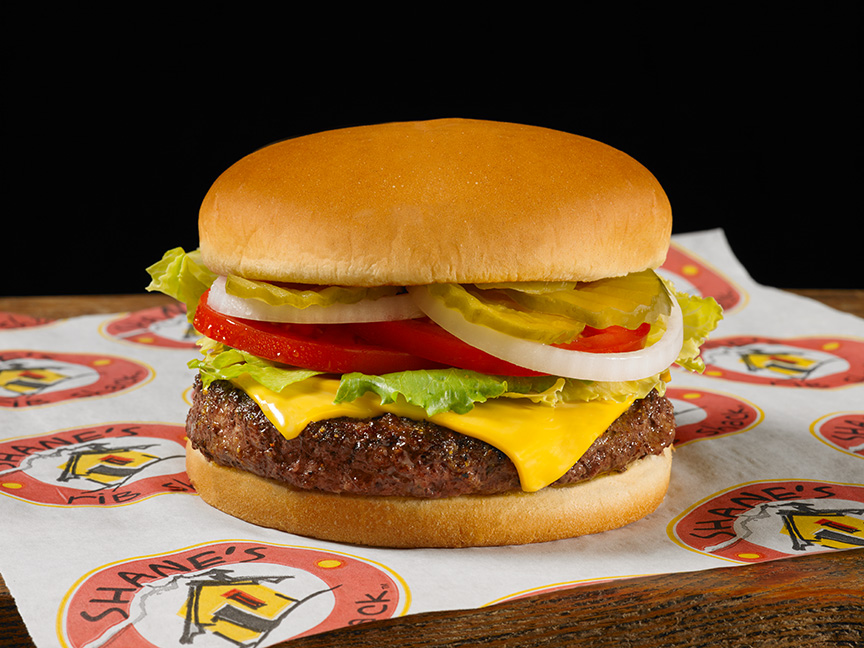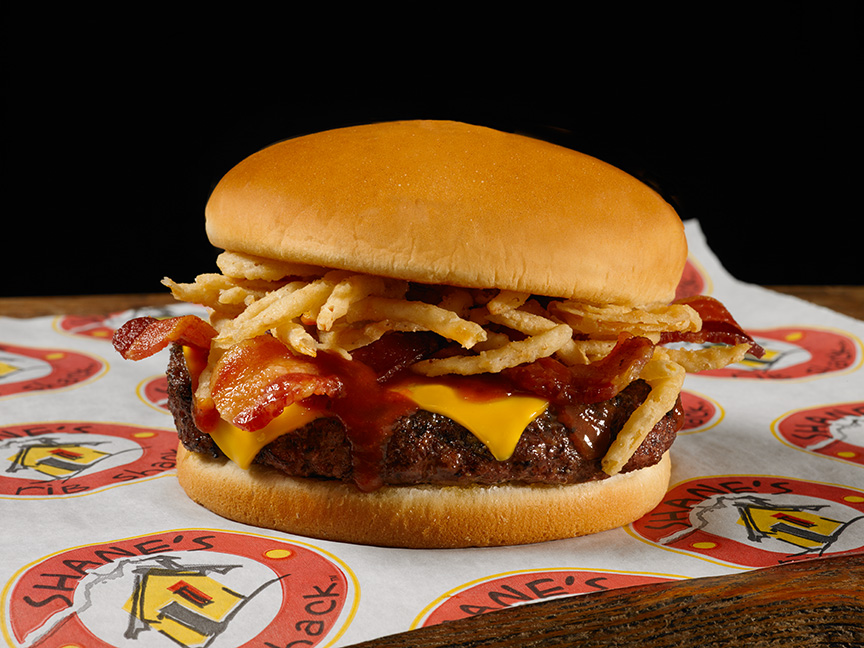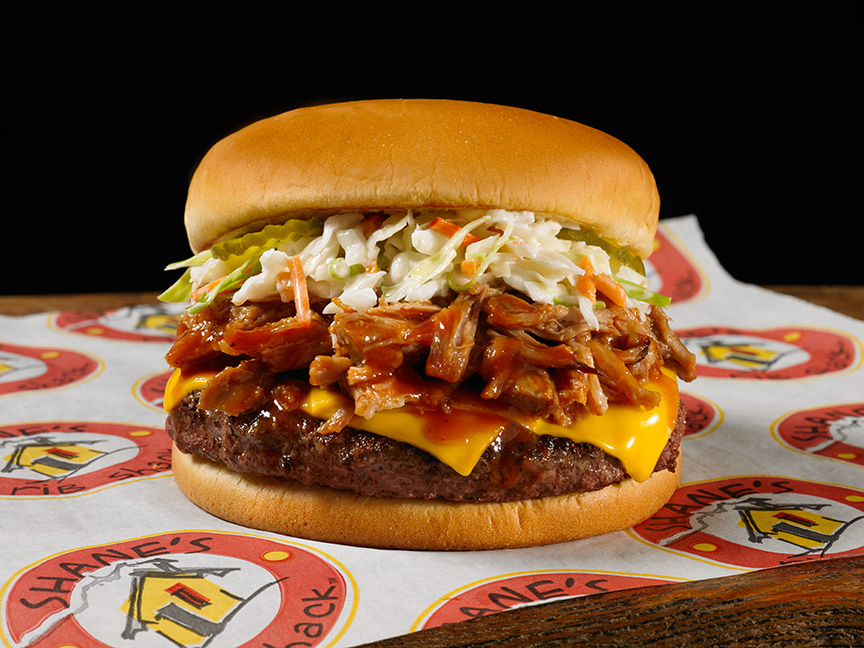 Shack Style Burgers start with a fresh half pound ground beef patty seasoned and topped with two slices of American cheese. Add your favorite toppings for the -All-American Burger- or add 4 Strips of Crispy Bacon, our Signature Original BBQ Sauce, and Crispy Fried Onions for the -Cowboy Burger-  or add our Signature Original BBQ Sauce, BBQ Pork, and Coleslaw for an  unforgettable BBQ dream known as  -The Shaniac Burger-.  
We cook these burgers fresh for you, every time! Don't come h-angry because these delicious half pound burgers take about 10- 15 minutes to grill or if you can't wait, call it in and we will have it ready for you!  
Back to News Updates