Winner Dawn P. Enjoys FREE Florida Georgia Line Tickets From Shane's Rib Shack and 94.9 The Bull!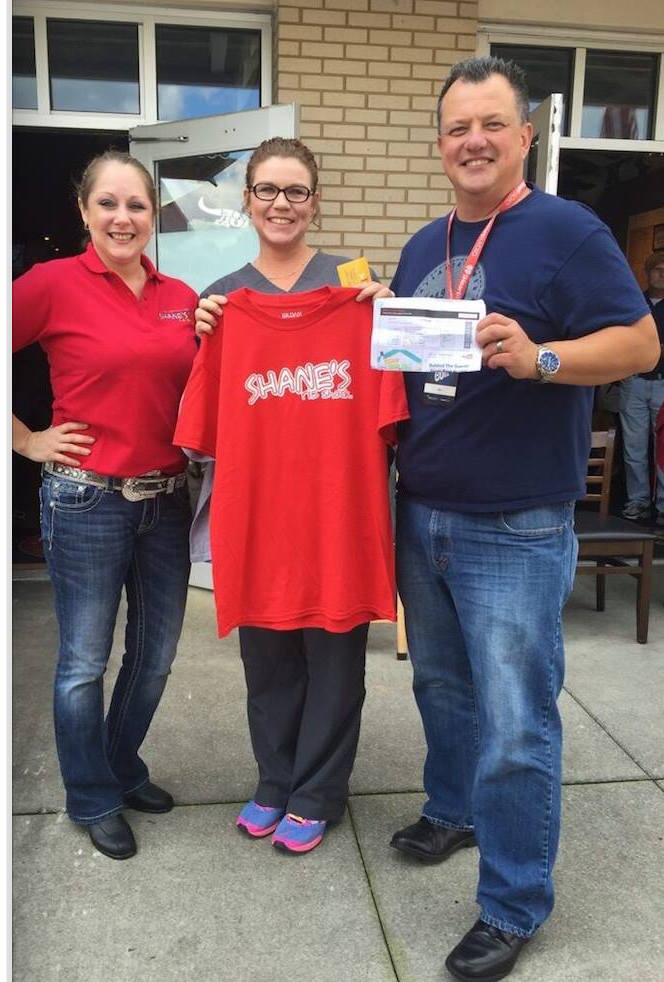 DJ William Barber from 94.9 The Bull stopped by Shane's Perimeter to give away FREE tickets to the Florida Georgia Line Concert! Pictured here is Proud Winner Dawn with DJ WB and store manager!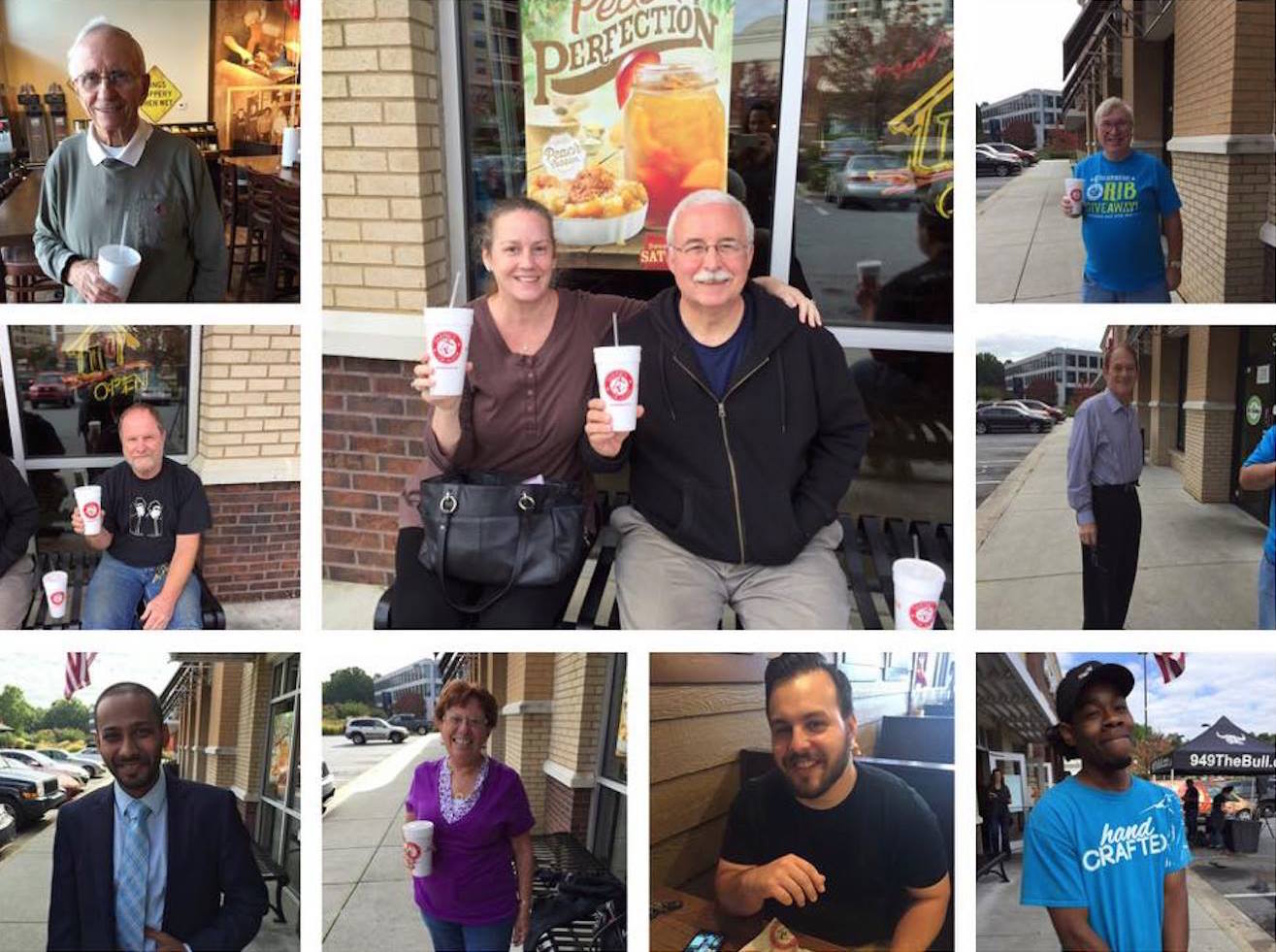 Congratulations to the first ten guests in line yesterday, October 12, at the Shane's Rib Shack in Perimeter! They won FREE BBQ for a YEAR! That's 52 meals at a $10 value each!
Thank you to our loyal Shaniacs for being the first cutomers of the day! Enjoy a year's worth of the BEST BBQ in town Doug M, Frankie and Bruce Y, Jeff K, Mark Z, Lyn G, Tony M, Bud H, Jason M, and Jeremy B!
Stop by our Shane's Rib Shack in Norcross today for your chance to win FREE Florida Georgia Line Tickets. PLUS, the first TEN guests win FREE BBQ for a year! Check it out!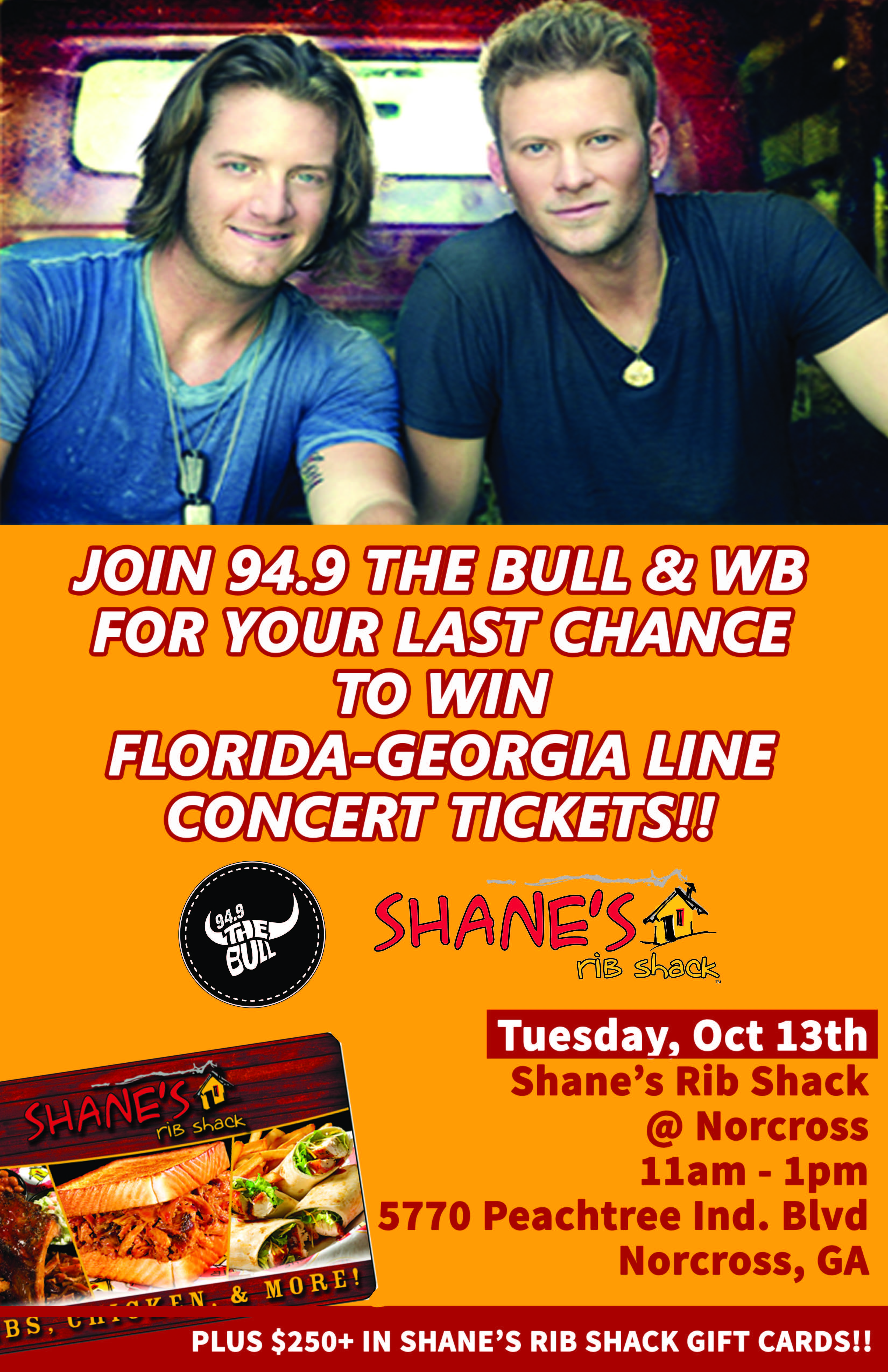 Back to News Updates