Refer A Friend: Bonus Points Offer!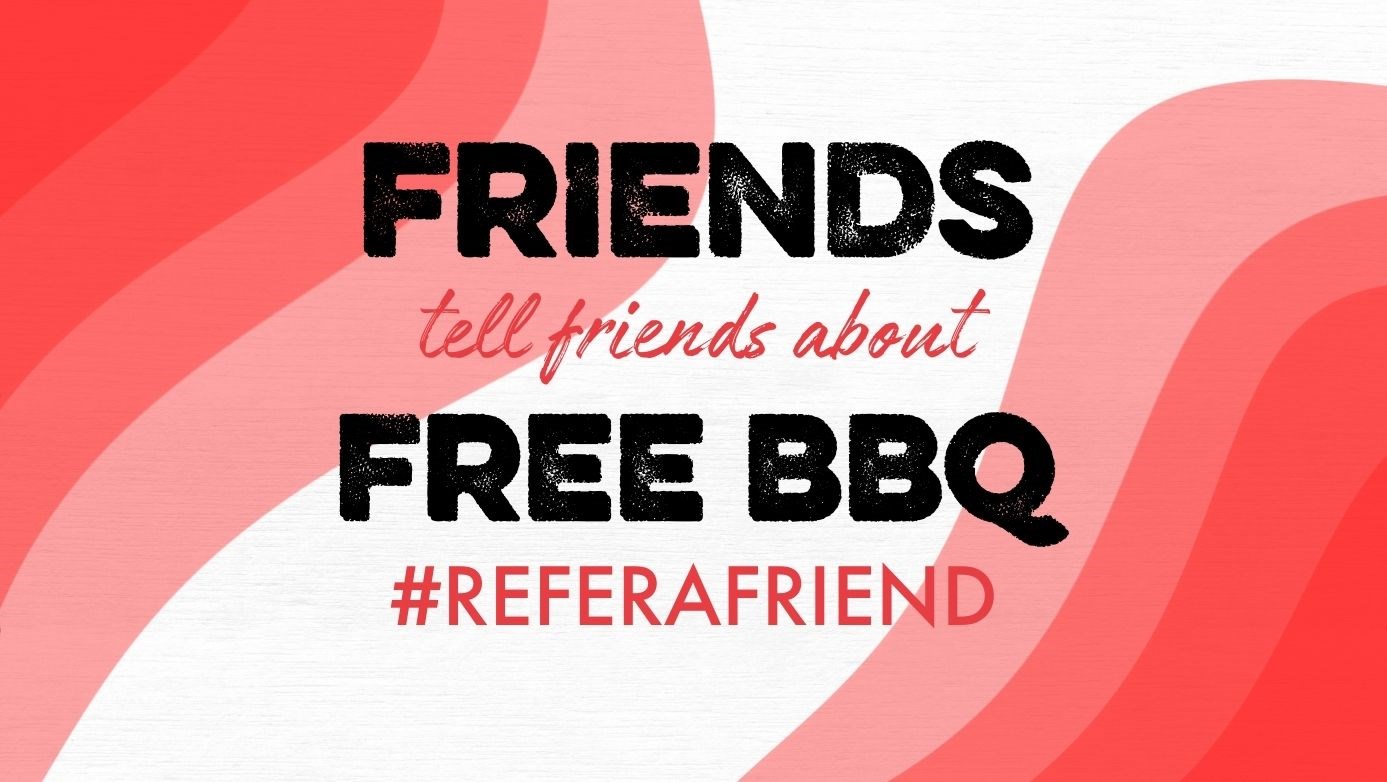 Who wants Extra bonus points?!
September 23rd-30th, 2022 Receive 300 Shack Rewards Bonus POints for Each Completed Friend Referral!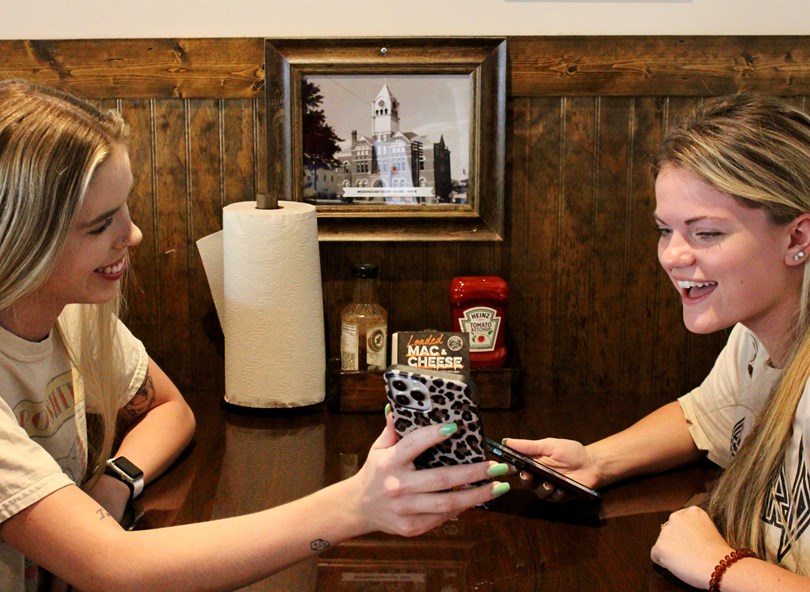 *Promotion valid now - 9/30/22. AFTER 9/30/22, RECEIVE 100 BONUS POINTS PER FRIEND REFERRAL. Guest referred MUST PLACE AN ORDER & CHECK-IN for you to earn bonus points. REFERRAL CODE MUST BE ENTERED WHILE CREATING A SHACK REWARD'S ACCOUNT.
Learn more at shanesribshack.com/friendreferrals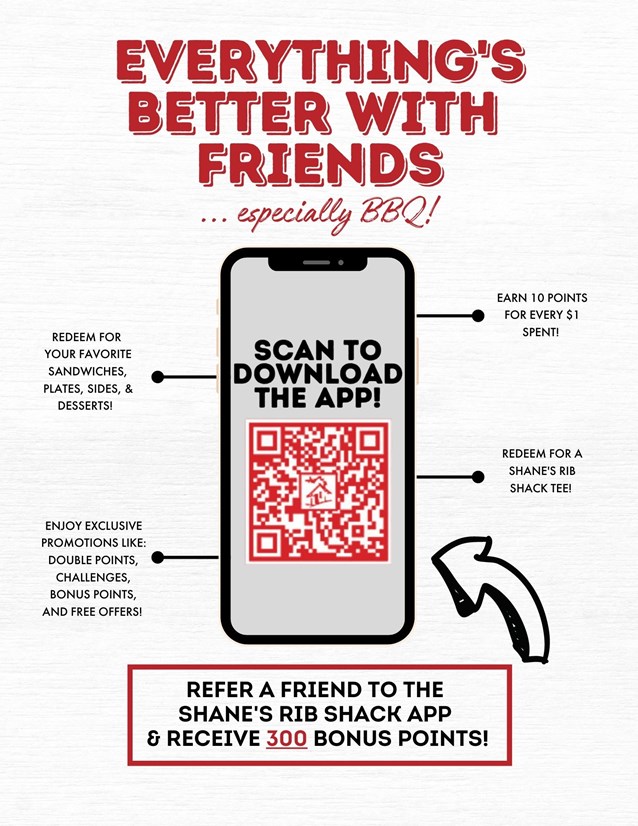 How to Refer A Friend in the Shane's App
1. Go to the "More" tab of the Shane's App Home-screen and tap the "Refer a friend" button.
2. Copy & paste your unique invite code OR tap "Invite" button to send your code via text, email, and more.
3. Have friends use your invite code while creating their Shane's App Account.
4. Enjoy your 300 Bonus Points after your friends Check-In with the App and make their first purchase! 
---
Don't Have the Shane's Rib Shack App? No worries!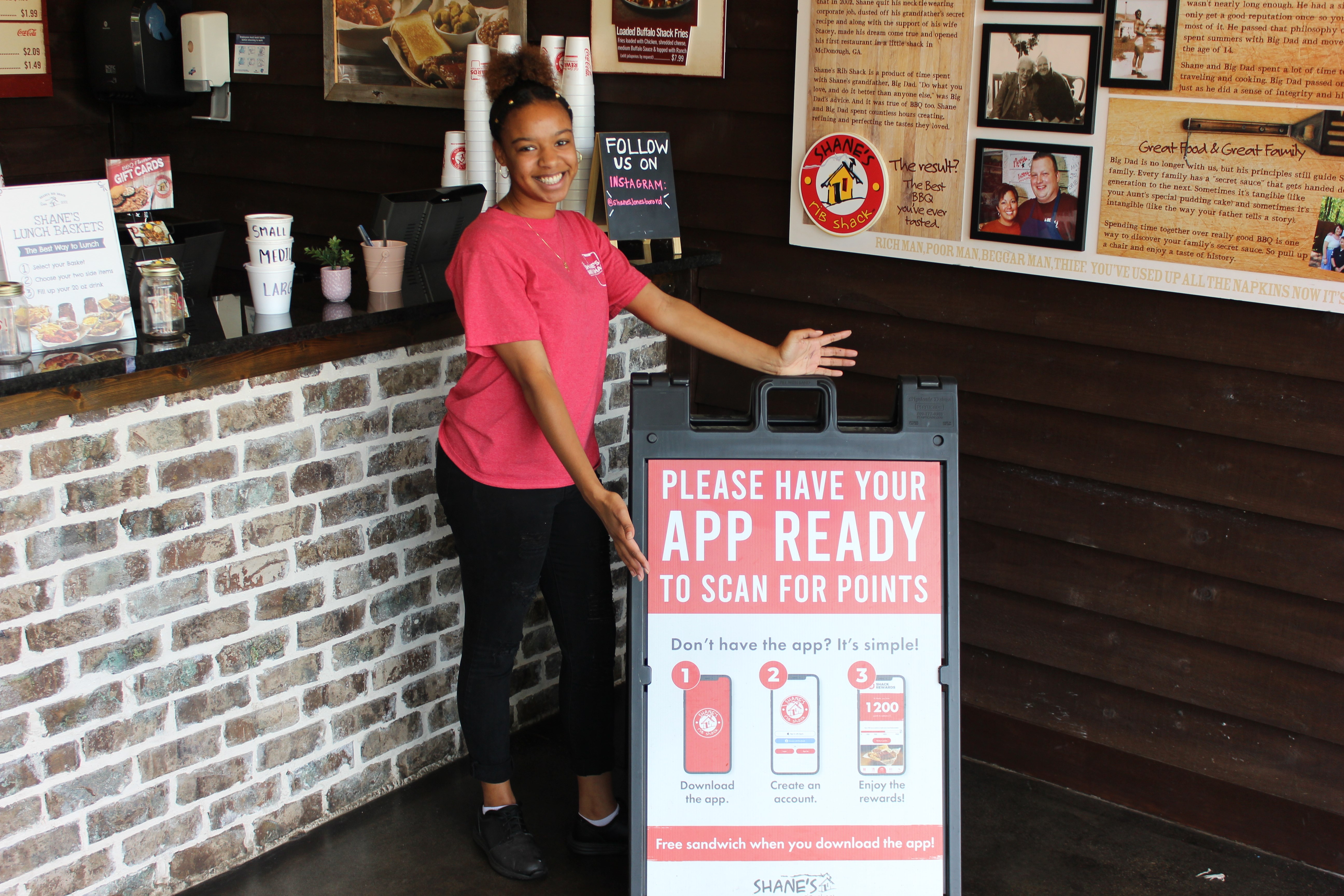 Follow these steps to get started!
1. Download the Shane's Rib Shack App
2. Create your Shack Rewards Account
3. Make sure to opt-in for notifications and texts to receive your exclusive offers!
Back to News Updates