Shane's 7th Annual Holiday Wait & Win - Shane's is Giving Away AMAZING Grand Prizes This Year!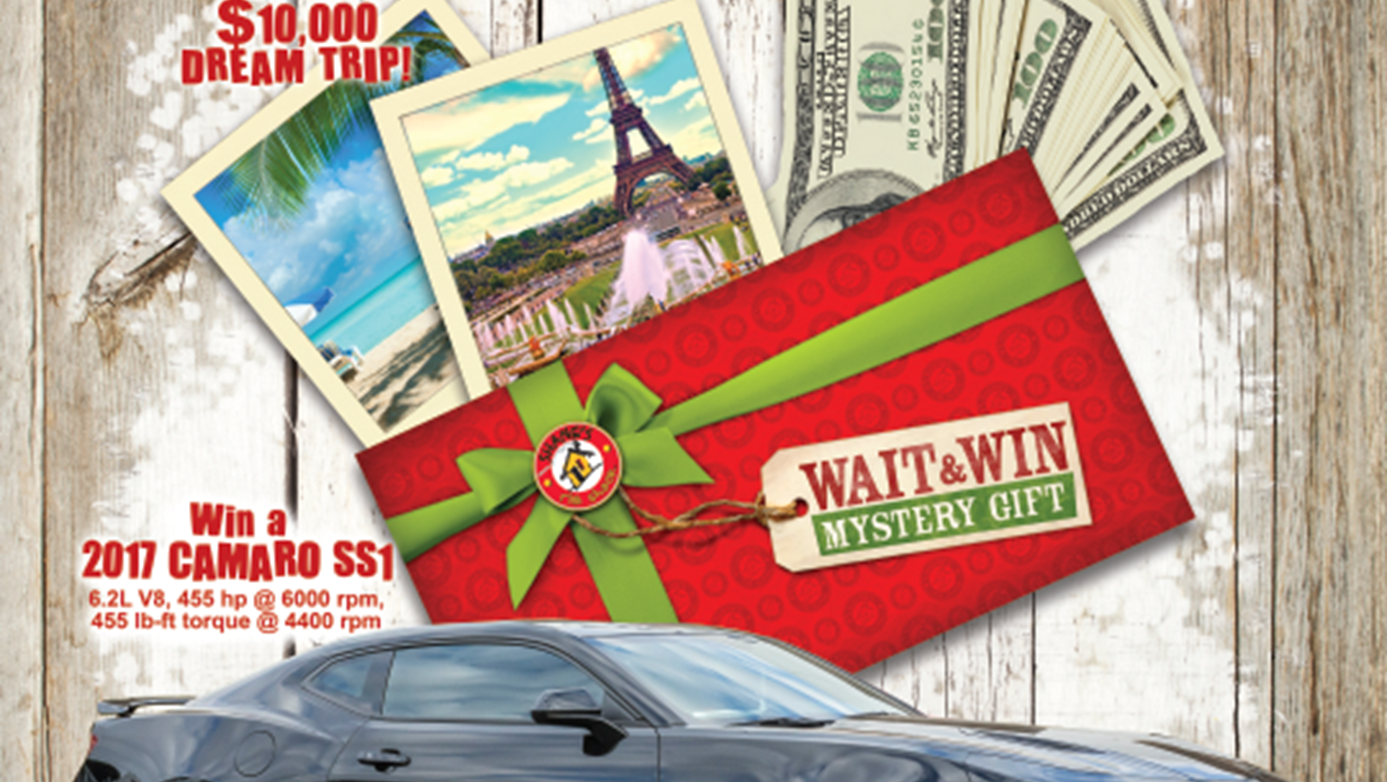 GOOD THINGS COME TO THOSE WHO WAIT! 
It's that time of the year again! Shane's Rib Shack's annual Holiday Wait & Win is here!  EVERYONE'S A WINNER!! 
How does it work? 
Pick up your gift envelope each time you eat at Shane's in December (Dec 1 - 31, 2016). THEN, bring your unopened envelope back anytime between January 1 - February 28, 2017 to redeem your prize and enter to win on of our grand prizes!!! Remember, DON'T open the envelope until you come back. 
What are the Grand Prizes?
You could win a $10,000 Dream Trip, $25,000 CASH, 5 Large Big Green Eggs OR...
Bellamy Strickland's NEW 2017 Black Chevrolet Camaro SS1!!! 
What are you waiting for?????
Back to News Updates