The Loaded Shack Fries: LIMITED TIME OFFER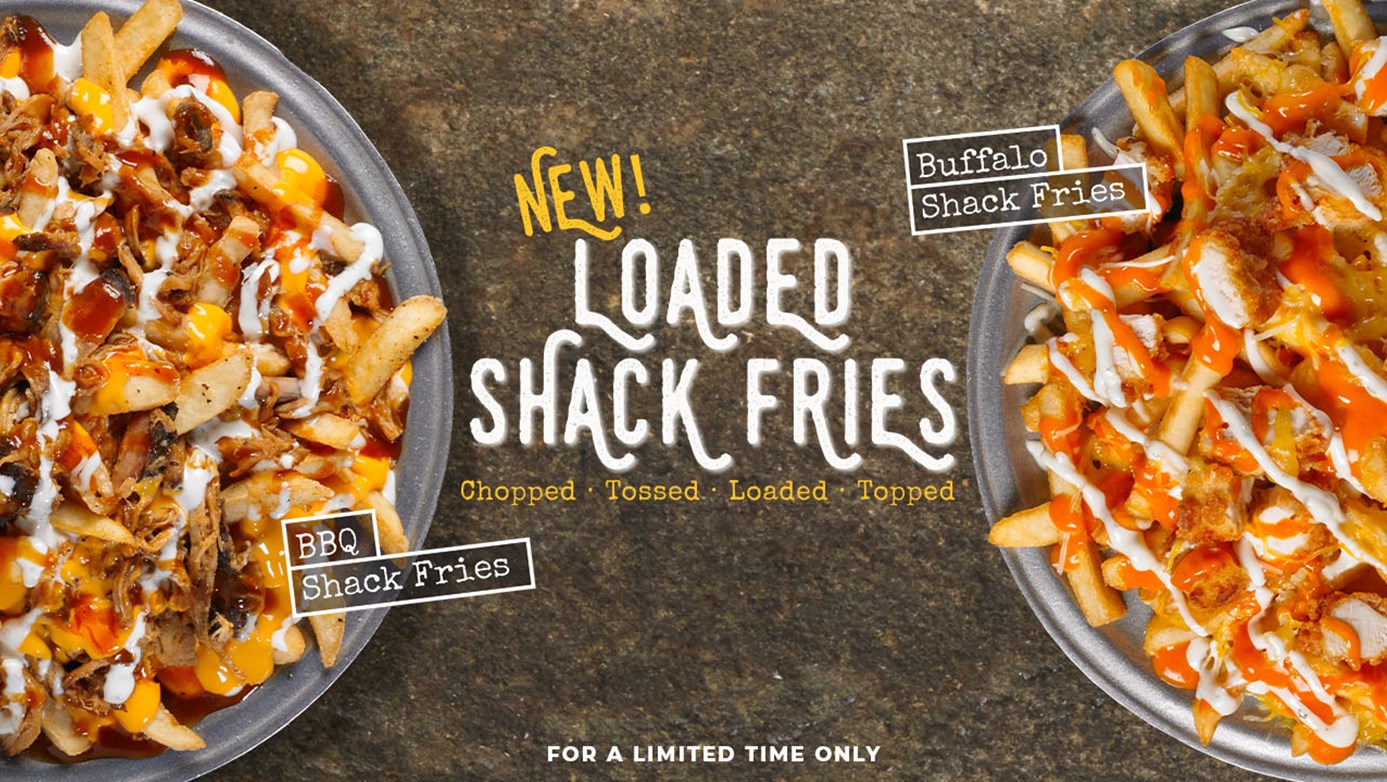 Chopped. Tossed. Loaded. Topped. During the months of June, July, and August, Shane's Rib Shack locations nationwide will offer its guests a limited time offer featuring Loaded BBQ and Buffalo Shack Fries, topped with Shane's famous chopped BBQ Pork or Buffalo Chicken, Cheese, and Ranch! The Loaded Shack Fries offer a fun flavorful twist to the shack all summer long!
Beginning June 15th, guests will be able to enjoy the Loaded BBQ and Buffalo Shack Fries! Guests also have the option to add Jalapeños for a little bit of extra spice! Don't forget to celebrate National Fry Day this July 13th at your local Shack!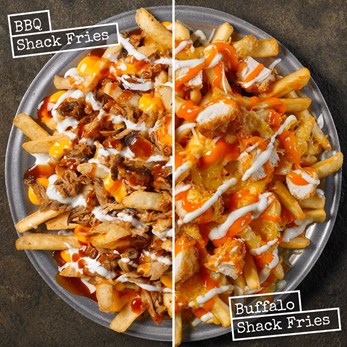 Shack Rewards members will earn 200 Bonus Rewards Points when they enjoy the Loaded BBQ Shack Fries and the Loaded Buffalo Shack Fries! Offer valid in-store, online, and in-app. *Rewards are limited to 200 Bonus Points per customer during promotion period. Customer must be a Shack Rewards Member and purchase the Buffalo Shack Fries and the BBQ Shack Fries before August 31st, 2021. Both menu items do not have to be purchased in the same visit. For more rules and details visit https://www.shanesribshack.com/promotions-rules-for-shack-fries/
Call your local Shack now to place an order or Click here to find a location near you to place an order online! August 31st will be here before you know it. Enjoy the cheesy goodness before it's gone!
Back to News Updates